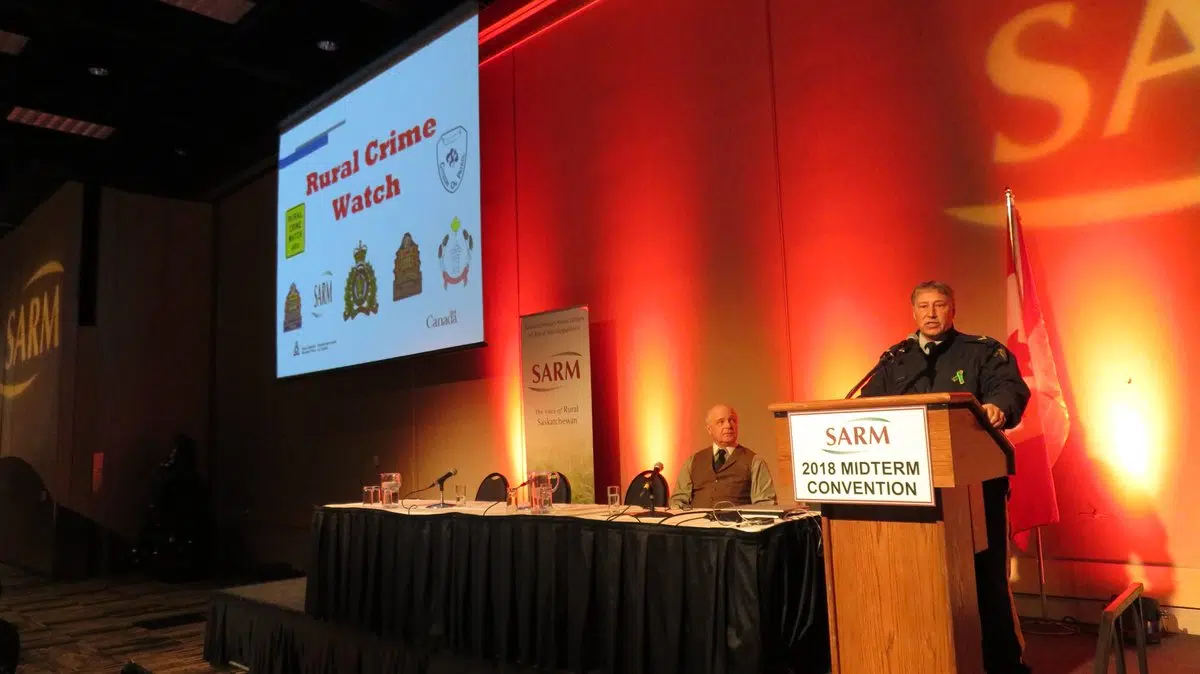 A senior RCMP officer says on-farm video surveillance systems are helpful tools in fighting crime in rural areas.
RCMP Corporal Mel Zurevinsky provided an example during a November 15 speech at the Saskatchewan Association of Rural Municipalities (SARM) midterm convention in Saskatoon.
"About a month ago, a farmer from the Biggar area had some video surveillance of two people stalking around his yard. They happened to be in a stolen vehicle. This video was posted on the Crimestoppers Facebook. Within fifteen minutes, those people were identified."
Identifying suspects can be a challenge, especially if they are from outside the region. Corporal Zurevinsky provided another example from Meacham, about 70 kilometres east of Saskatoon.
"There was a (person) who broke into a garage that had very good video surveillance. It went out on the Crimestoppers Facebook page and he was identified as being from Ontario. This was a travelling criminal going across Canada."
Corporal Zurivensky says the criminal element is using technology, including GPS, in their planning process.
About 120 smaller communities and rural municipalities have established rural crime watch programs.