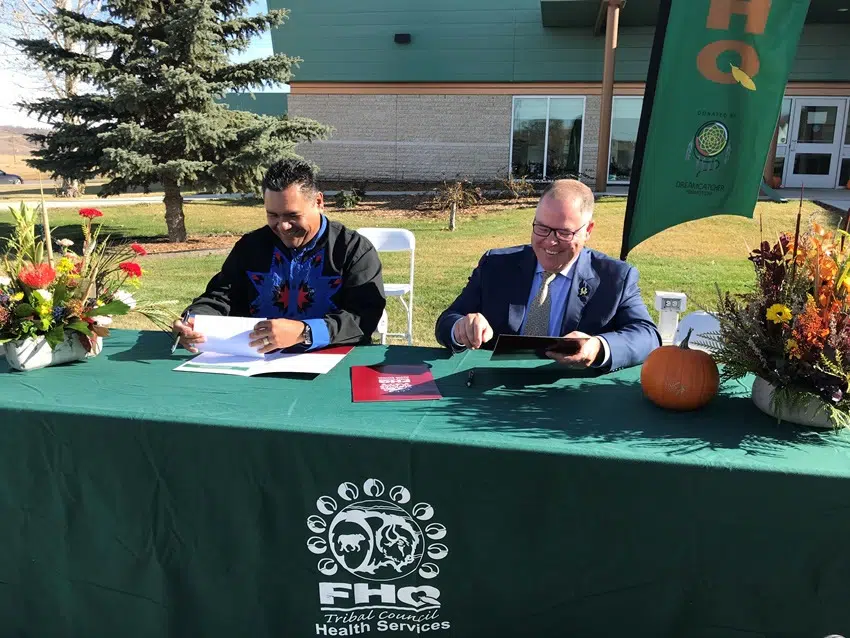 The Saskatchewan Health Authority and the All Nations Healing Hospital in Fort Qu'Appelle have solidified their relationship with an MOU about working together to identify common priorities and improve the health status of First Nations people.
The collaborative approach respects traditional medicine and spiritual healing practices as well as current Western medicine treatment techniques.
SHA Board Chair R.W. Carter says the example was set during the development and now the operation of a new satellite dialysis centre at the Healing Hospital.
It was the first collaboration between the two groups, which included consultation with the community, engaging patients in the process and creating a culturally responsive healthcare model.
Carter says the Healing Centre is there not only for First Nations people but any patients in the area who access the services.
In the picture left to right:  ANHH Board of Director chair, File Hills Qu'Appelle Tribal Council (FHC) Chief Edmund Bellegarde and SHA CEO Scott Livingstone