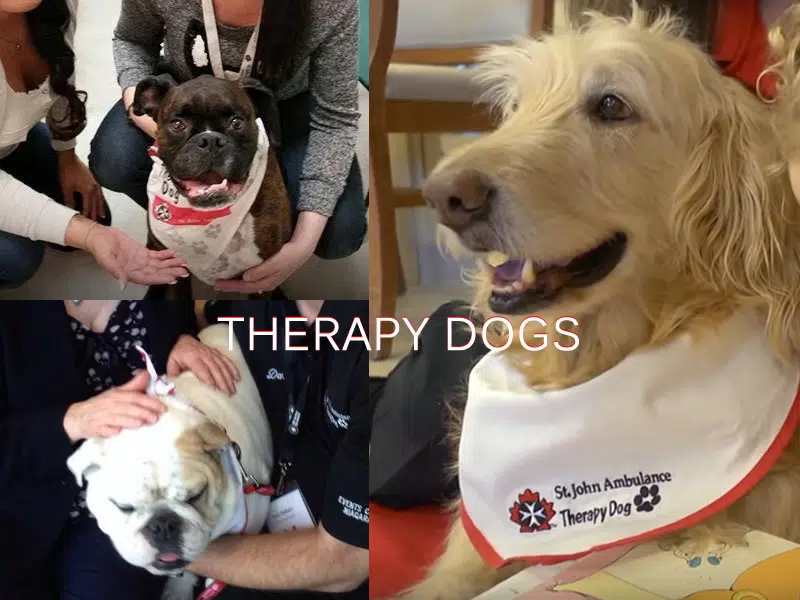 Just slapping an official looking vest on a dog doesn't make it a therapy dog but at this point, for the unscrupulous, that is all you have to do because there are no regulations or official training standards.
Colleen Dell is a research chair in One Health and Wellness at the University of Saskatchewan and she has 3 therapy dogs trained through the St. John Ambulance Therapy Dog program.
Although it is more of a problem in the Unites States than Canada, Dell says, people will call their pets emotional support animals just so they can take them on the plane for free. It also means being able to take a pet into a store or restaurant, but unlike properly trained working animals, they might bark, jump at people or cause other disruptions.
Dell says even with service dogs that are trained to perform tasks for a person with a disability, there are federal regulations, but still no training standards in Canada, although Veteran Affairs Canada is working on it.  Dell is speaking at a Saskatchewan SPCA conference September 18th in Saskatoon about the role of therapy dogs in a coordinated trauma response and the policies and procedures that are needed.