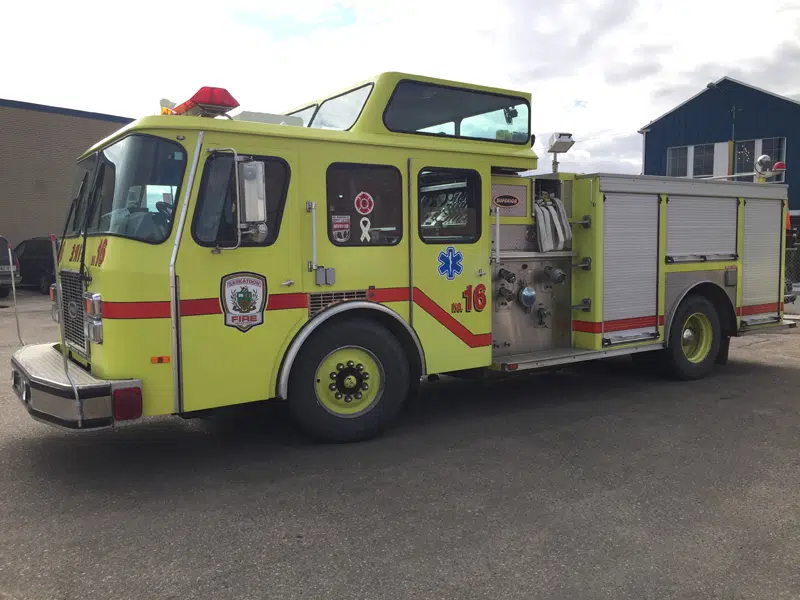 The Saskatoon Fire Department responded to what was believed to be a garage fire over the noon hour today (Mon) at 3347 33rd Street West, but it turned out to be a fifth wheel camper, fully engulfed in flames, right next to the neighbour's garage.
There was no one inside the camper and the fire was brought under control.
The Fire Department says damage to the garage was minimal but the camper was completely destroyed.
No cause or damage estimate is available yet.