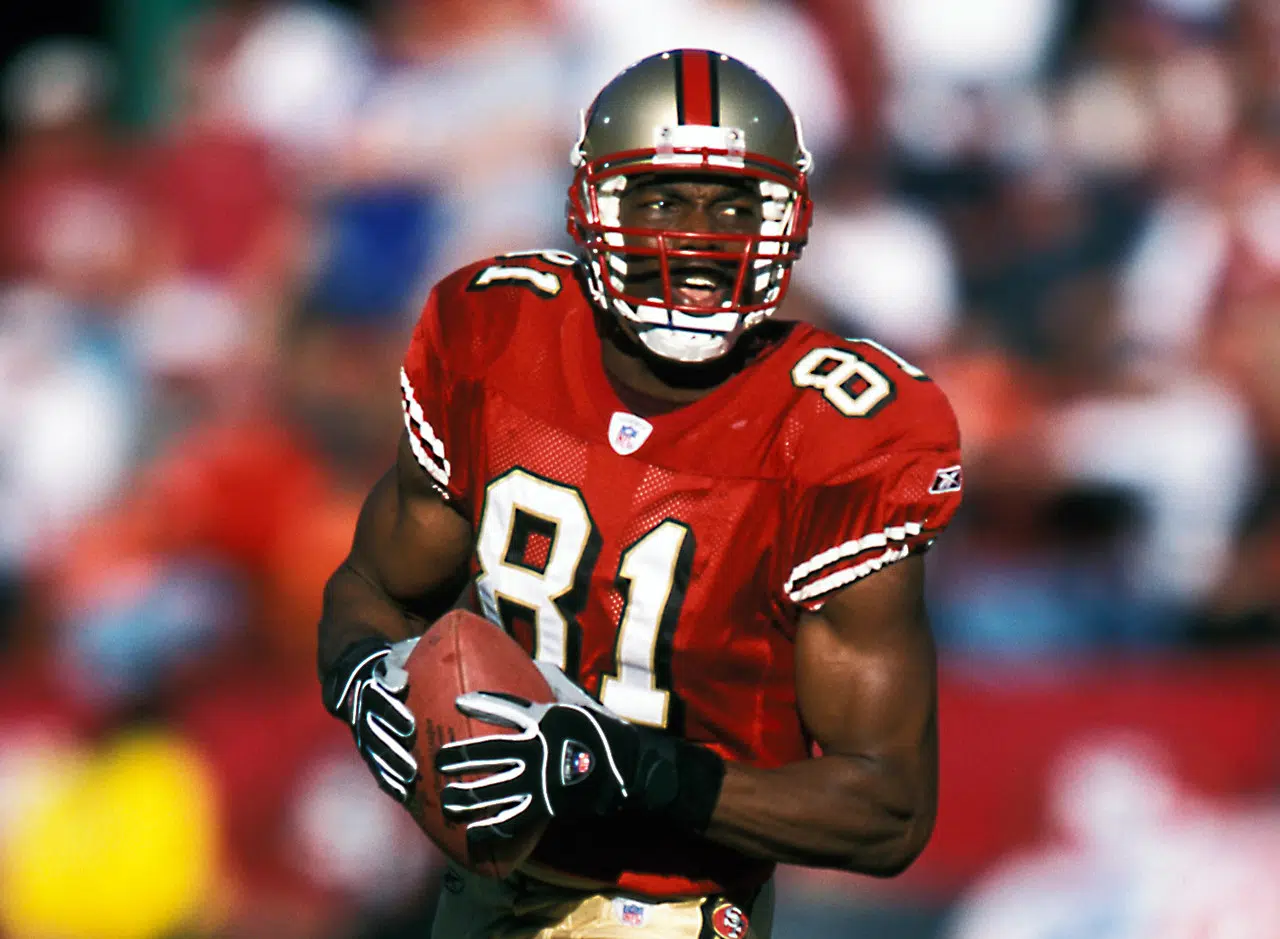 Never a dull moment in Riderville!
G-M and head coach Chris Jones took time Sunday, with the Saskatchewan Roughriders on a bye week, to run several players through an hour-plus workout-slash-tryout session. Among them at the University of Tennessee at Chattanooga was 44-year-old Terrell Owens (pictured). Yes, THEE Terrell Owens. Yes, that Terrell Owens who, a day earlier, had been inducted into the Pro Football Hall of Fame.
"I just appreciate coach (Jones) with the opportunity to come out and try and assess where I am physically and to see me running," said the 15-year N-F-L veteran who saw time with San Francisco, Philadelphia, Dallas, Buffalo and Cincinnati. "I think that's key to be working out and trying out for anybody…to put your best foot forward and have a good showing. So, I'm hoping they (the Riders) liked what they saw."
For his part, Jones was insistent that having T.O. work out for him was not a publicity stunt.
"I saw the video with Julio (hold-out Atlanta receiver Jones) clock him at 4.41 or 4.43 (seconds for the 40-yard sprint) or whatever it was," said Jones. "He looked in great shape so I thought, well, I'm going to be home and he's going to be home here in the Chattanooga area, so it gave us an opportunity to get him in front of us. He's certainly a physical presence…just a matter of seeing if he's in football shape."
Owens' C-F-L rights had been released by Edmonton last week. He hasn't played since 2010 with Cincinnati.