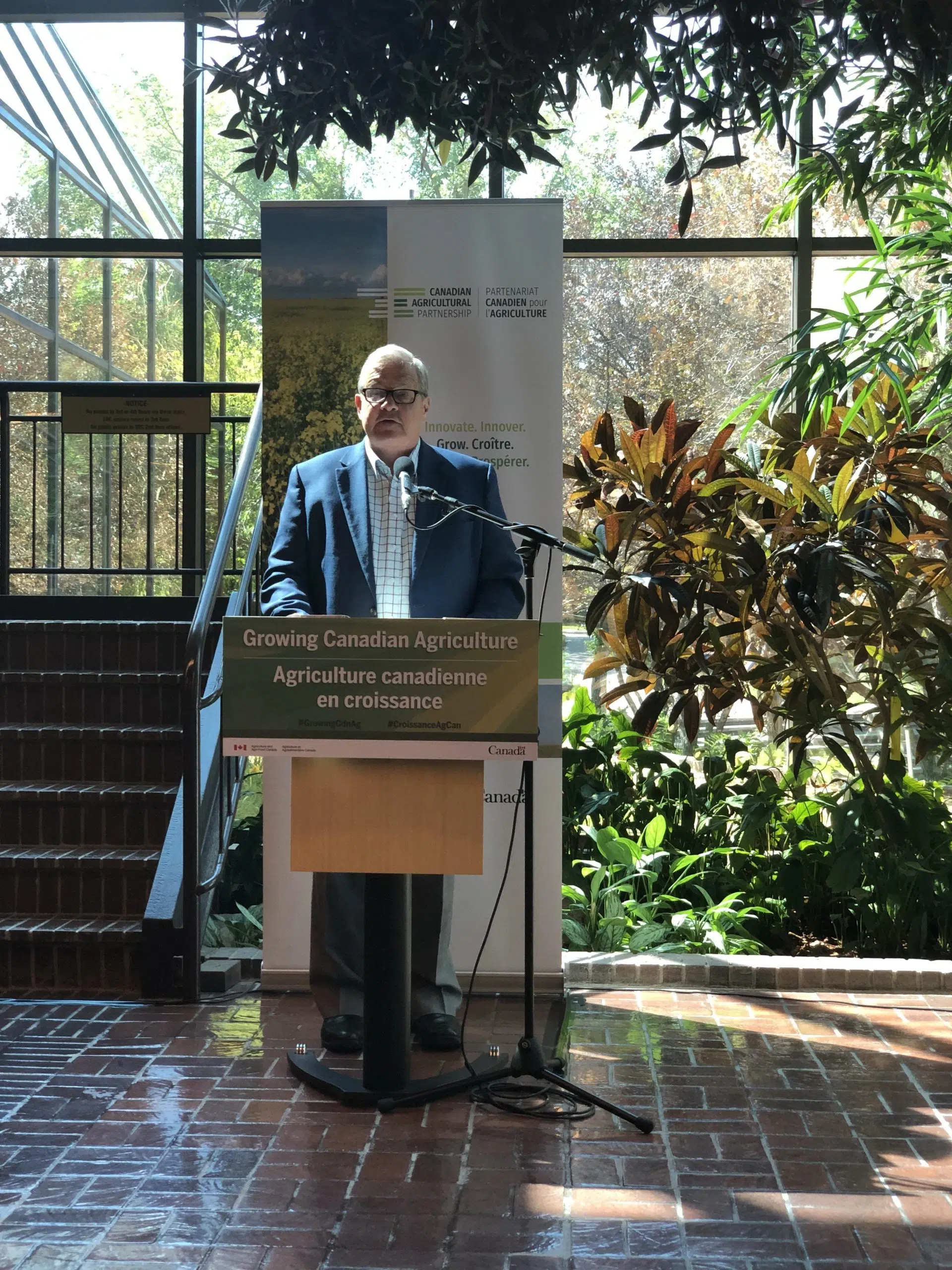 The agronomic research will focus on common areas for all crops.
The federal government will contribute $6.3 million for the five-year program with the rest coming from various producer groups. The official announcement was made by Federal Agriculture Minister Lawrence MacAulay in Saskatoon on July 12.
The initiative is being administered by the Western Grains Research Foundation (WGRF), a farmer-funded and farmer directed non-profit organization investing in agricultural research that benefits western Canadian producers.
"Producers face many agronomic challenges that cut across multiple crops," says Dr. Keith Degenhardt, Chair of the WGRF Research Committee. "The focus of this Cluster is to use an integrated approach to study agronomic issues for everything from soil health, crop rotations, adapting to climate change and dealing with threats such as weeds, insects and disease."
The WGRF says a strong knowledge transfer plan will communicate results to producers, agronomists and scientists so they can respond in a timely way to various agronomic challenges.
The Integrated Crop Agronomy Cluster consists of eight research activities ranging from soil health to herbicide resistance and climate change adaptation. It also includes the coordination of crop insects and disease monitoring, assessing and managing spray drift and developing a risk model for mitigating Fusarium Head Blight.