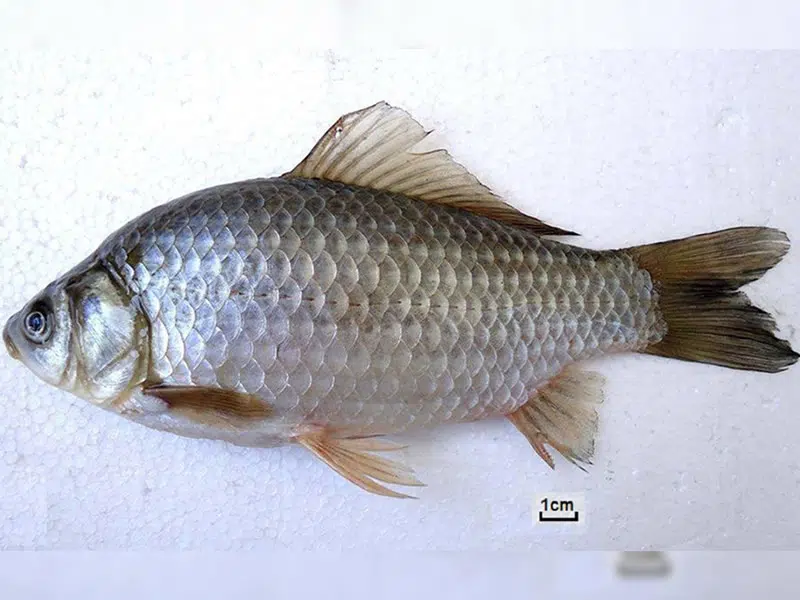 They look like a larger goldfish only they are silver, they can clone themselves and they are an invasive species that has reached Saskatchewan.
Hundreds of Prussian carp were found dead in Stockwell Lake after the spring thaw.
A biologist from the University of Regina, Chris Somers, believes that means there are probably thousands more out there.
These fish are originally from Europe and Asia but were discovered in 2006 in Alberta.
From Alberta, these Prussian carp could travel the river system into Saskatchewan and in a flood year, they would have been able to connect to the Anerly Lake system which includes Stockwell Lake.
Somers says these fish are unique because the female can replicate itself using sperm from other species.
He advises if an angler catches a Prussian carp, don't release it back into the water.
Kill it humanely and report it to a conservation officer or the Ministry of Environment.
You can also call his department at the U of R. They would like to know where it was found and the size of the fish.
One theory as to how they got here is that they were bought as a pet in Alberta where they were first discovered and then later dumped into the water. That has also been the case with many pet goldfish that are now populating ponds and lakes.
Goldfish are also considered an invasive species when released into the wild.