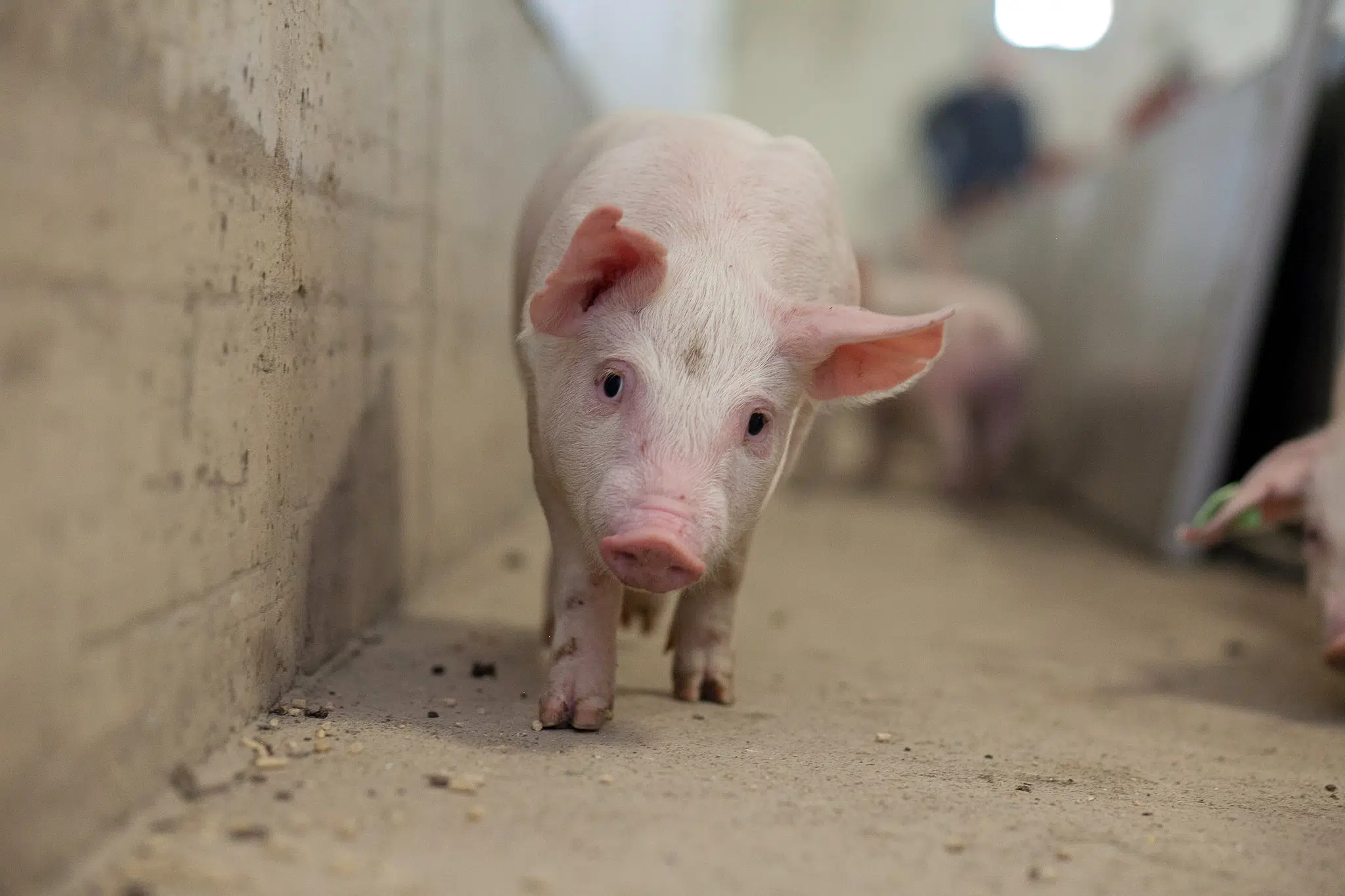 State-of-the-art equipment is being purchased with funds from the Canada Foundation for Innovation. (CFI)
Research Chairs John Pomeroy and Howard Wheater were awarded $200,000 to purchase a custom drone. It will be used by the newly established Smart Water Systems Laboratory.
The lab is studying the impacts of climate change and attempting to predict futures water-related risks such as floods, drought and fires.
The sensor-equipped drone will be able to cover hundreds of square kilometres in one day.
A $125,000 CFI grant was awarded to support Yolande Seddon's swine welfare research. The money will go toward a suite of automated feeders for piglets and growing pigs, an automated water monitoring system for use in a commercial barn and software that analyzes swine behavior.