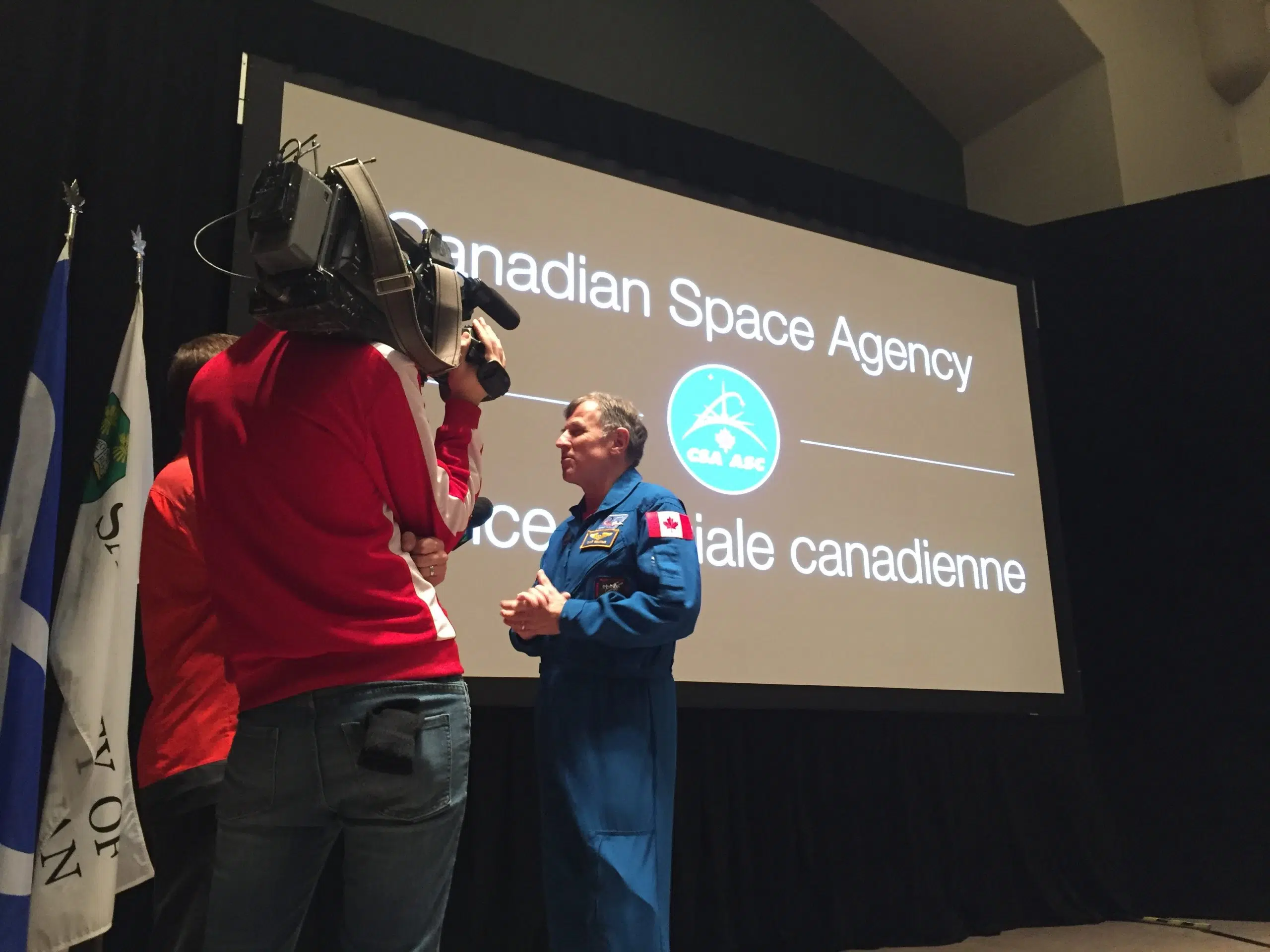 It was a once in a lifetime experience for students at the University of Saskatchewan Thursday morning.
Some local elementary school classes along with some U of S students were invited to take part in a live webcast conversation with astronaut David Saint-Jacques who is currently aboard the International Space Station.
Organizer of the event Gillian Leach says hundreds of questions were submitted to Saint-Jacques, although they didn't have time to get to all of the questions that were submitted. 3rd year engineering student Liam Obrodovich who took in the live web chat says it made him feel like an eight year old kid again to have Saint-Jacques join them for a live conversation while he's about the I-S-S.
Dave Williams, a fellow astronaut from Saskatoon was also at the event says his advice to students who are interested in becoming an astronaut is to take the letters I-M out of impossible and make impossible, possible. Williams says when he first dreamed of becoming an astronaut, he was told it was impossible. The live web chat was to help kick-off the College of Engineering's Spectrum event. Spectrum kicks-off Thursday and runs until Sunday. The four-day event will showcase scientific, engineering and technological innovations put together by U of S students.