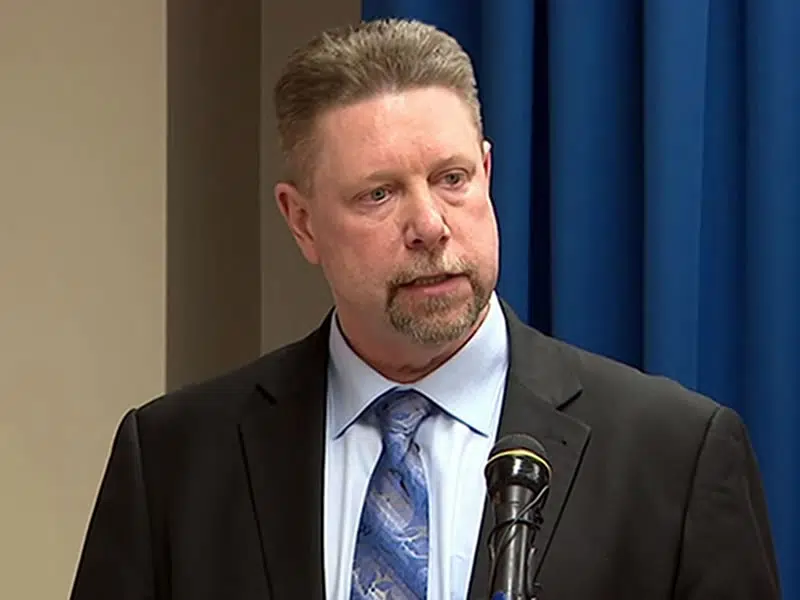 It's not just Saskatoon, but Saskatchewan and all of western Canada which continued to see property crime increase in 2018, which Saskatoon's Police Chief ties to people who are addicted going out trying to get money to feed that habit. And that habit is primarily crystal meth – also something Troy Cooper describes as a western Canadian phenomenon.
Chief Cooper says it is a challenge that drives a lot of their resources not just to deal with crime but also mental health calls. He points out that in 2017 they had to address almost 17-hundred calls aound people contemplating harming themselves. Going forward he says the plan is to partner provincially and locally around harm reduction, mental health and addictions services.
Troy Cooper, who took over the job as Chief last February, says the increase in reporting of sexual assaults means dealing with sexual assault violations is a priority. The need for tactical response and the staffing required is another pressure point. However, he says legalization of cannabis was one of their biggest challenges this year and Chief Cooper points out it was a new industry with no regulatory body to conduct enforcement other than police. He says the slow roll out in Saskatchewan for cannabis and the fact that no edibles are allowed and there are only a limited number of stores as to where pot is available will all play a part in negating any surge in offending.
The police chief also notes that when the Premier was in Saskatoon to open the Chief Mistawasis Bridge, he stated Saskatoon grows by the size of Humboldt every year. Chief Cooper says if you think about resources needed to run Humboldt, including police resources, that means they have to do their best to adjust for that influx of new residents.
"Of course not everybody who comes to Saskatoon requires policing. But they all drive and many of them will be reporting crime, even if it is just minor offences, and so we have to keep pace with the volume of calls that come in as the population grows. And of course as the city physically grows in size, our officers have to be able to travel across the city to get to emergency calls."
The Saskatoon Police Service has a complement of 462 officers. In total there will be 10 new positions added after the police budget of 94.6 million dollars was approved in November. Chief Troy Cooper notes with a 6% increase in police officer strength in the last five years and about a 9% increase in the amount of calls coming in, they have to make sure the police force doesn't suffer erosion in terms of number of officers versus call volume and work load.