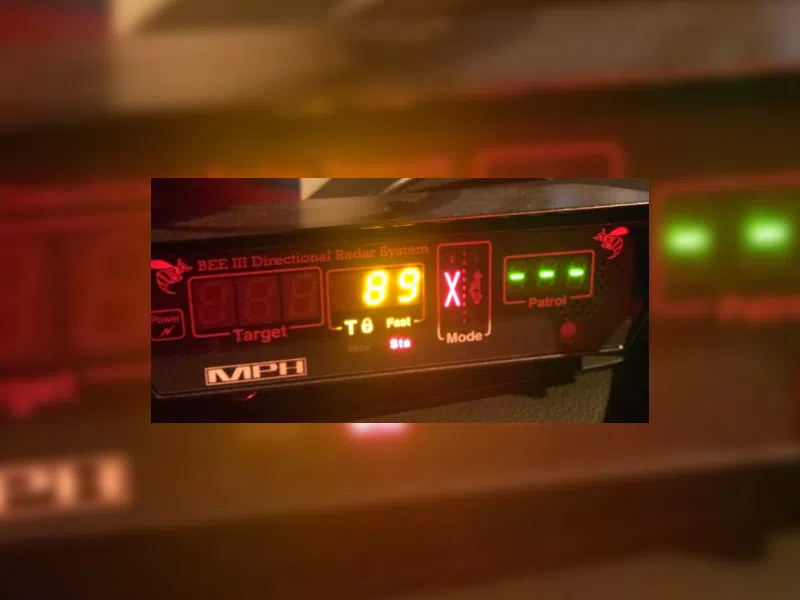 Someone is $562 poorer after getting caught speeding on Highway 39.
The Weyburn Police Combined Traffic Unit sent out a tweet on Saturday to say they had caught someone near Yellow Grass going 89 kilometers an hour in a 50 kilometer zone.
The Unit reminds drivers to obey speed limits or else face similar consequences.
(ckrm)