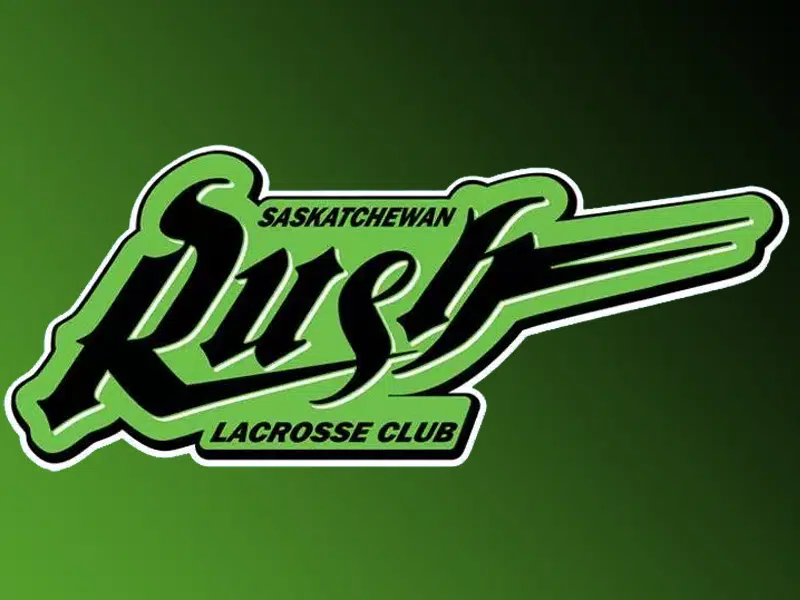 For the first time since winning the N-L-L Cup in June, the Saskatchewan Rush are back at home!
       The Rush open their second weekend of training camp Friday afternoon at the Henk Ruys Soccer Centre. And, veteran forward Marty Dinsdale will be among the players on the turf. The Rush and Dinsdale agreed on a new three-year contract. Dinsdale is coming off career highs for a season in 2017-18 with 45 points, including 23 goals.
       The weekend includes a pre-season game Saturday night against Calgary at SaskTel Centre. Game time is 7-30 with the broadcast at 6-30 on 92-9, THE BULL. Following is the news release from the Saskatchewan Rush…
 DINSDALE SIGNS NEW THREE-YEAR DEAL WITH RUSH
Saskatoon, SK – Amid preparations for their highly anticipated pre-season home game against the Calgary Roughnecks, the Saskatchewan Rush have re-signed a very valuable member of their three championship teams.

The club announced Friday that veteran forward Marty Dinsdale has agreed to a new three-year deal coming off a season in which he set career-highs for goals (23), assists (22), and points (45).

"Marty's play and contributions don't often receive the same amount of recognition as the accomplishments our other forwards, but since coming to the Rush, he has become an important piece of our offence," said Rush GM/head coach Derek Keenan.

"He is the kind of player that you need in your lineup to play a certain role. Marty has taken on that challenge and brought his game to a whole new level."

During his career-high season a year ago, Dinsdale posted a pair of four-goal games – both coming against Vancouver – and registered a five-point effort during a Rush road win in Colorado. Through 73 career regular-season games, the Coquitlam, B.C., product has notched 55 goals and 71 points for 126 points.

Originally the seventh overall pick in the 2012 NLL Entry Draft, Dinsdale was acquired by the Rush at the 2015 trade deadline from the Calgary Roughnecks in exchange for a conditional third-round pick. The acquisition paid immediate dividends in the 2015 playoffs as Dinsdale scored the series-clinching goal with just over a minute left in regulation time as the Rush swept the Toronto Rock to win their first league title.

Dinsdale, who is entering his seventh pro season, continued to be a key contributor in last spring's playoffs as he netted five points in Game 1 of the NLL Cup against the Rochester Knighthawks and then added two goals in the series-deciding Game 3 as the Rush captured their third championship in four years. In 14 career playoff games, Dinsdale has put up seven goals and 22 assists for 29 points.