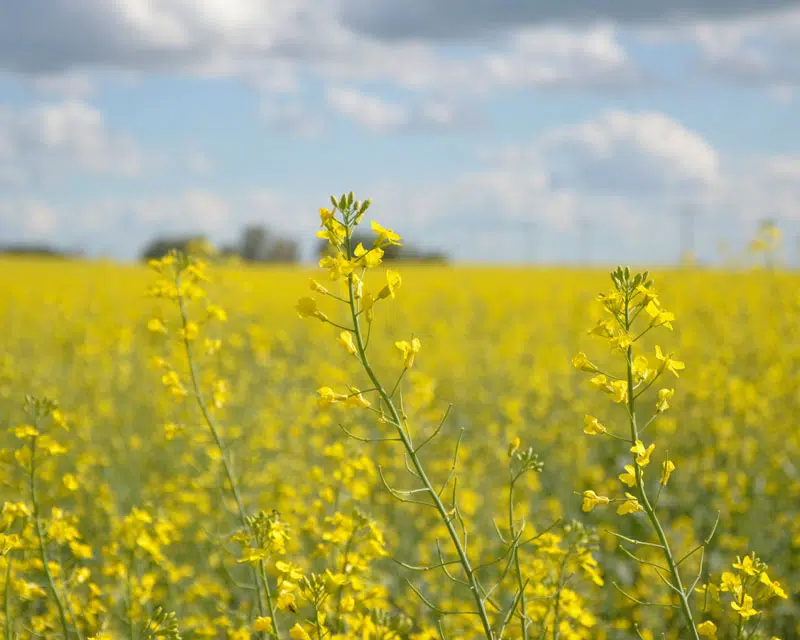 The Saskatchewan Ministry of Agriculture has developed a clubroot managment plan. The following article was prepared by Kaely Kindrachuk, a provincial crops specialist based in Outlook.
Clubroot is a soil-borne disease of canola and brassicas or mustard family crops that can cause significant yield losses.
Yield loss will be highest when pathogen levels are high, a susceptible crop is grown and when environmental conditions are favourable for disease development.
If you find clubroot in your fields, or want to be proactive about the management of the risk of the disease on your farm, working with a Professional Agrologist to develop a Clubroot Management Plan or Agreement is a good place to start.
An easy to use template for a management plan can be found on Saskatchewan Agriculture's website Saskatchewan.ca and contains the minimum requirements that a plan should include. While the minimum requirements outlined in the plan will work very well to help reduce or keep pathogen levels low, adding in some additional management strategies in higher risk areas, will have a greater impact at reducing the spread of the disease.
Management strategies include growing a clubroot resistant variety, using a minimum of three-year rotation or a two year break between susceptible crops, controlling volunteer crops like canola or mustard and susceptible weeds such as stinkweed, shepherd's purse, and flixweed. The use of soil conservation practices is also recommended to help keep clubroot spores from moving into other parts of the field or into new ones.
In irrigation areas, where clubroot has been found, other management strategies should be considered in addition to the minimum requirements outlined in the agreement template as these areas are at an increased risk for spread of the disease. Some crops grown under irrigation require increased tillage operations in addition to seeing a steady supply of water throughout the growing season. Potatoes and to a lesser extent dry beans, need several tillage operations to prepare the soil for seeding.
Irrigated fields see more equipment traffic throughout the growing season, creating an added risk for pathogen spread. Fall tillage increases the risk of soil movement by leaving the soil bare and susceptible to erosion.
Since clubroot spores can spread any way that soil moves, wind and water will play a large role in the spread of spores in these areas, so additional management strategies should be incorporated. When irrigation is used, soils may stay slightly moist, or even wet at times throughout the growing season. It is advised to avoid field entry while soil is this wet to prevent moving larger amounts of soil, but if it cannot be avoided, knocking off all clumps of soil and removing as much soil as possible from vehicles and footwear before exiting the field is encouraged. Grassing patches near the field entrance can also provide a place for equipment to be cleaned off prior to exiting a field. Grassing the field perimeter or a strip between fields will help prevent spores traveling by water and moving into neighboring fields.
Landowners are encouraged to look at rental agreements and ensure that proper biosecurity protocols and management practices are being followed by renters or contractors. Maintaining awareness about the crop rotation, variety selection and weed control are important. It is recommended to enter a clubroot infected field last, if possible, when doing any sort of fieldwork during the growing season. This ensures that producers can take the time needed to clean equipment properly, and will reduce the spread of the pathogen to other fields.
There are many different options to controlling clubroot in fields depending on the level of disease infection. An effective management plan or agreement will work to incorporate the minimum requirements recommended for the control of clubroot while still making sure that it fits into what will work on your farm.
For more information, visit www.saskatchewan.ca and search "Clubroot Management Agreement" or "Clubroot Management Plan" or contact your nearest Crops Extension Specialist.