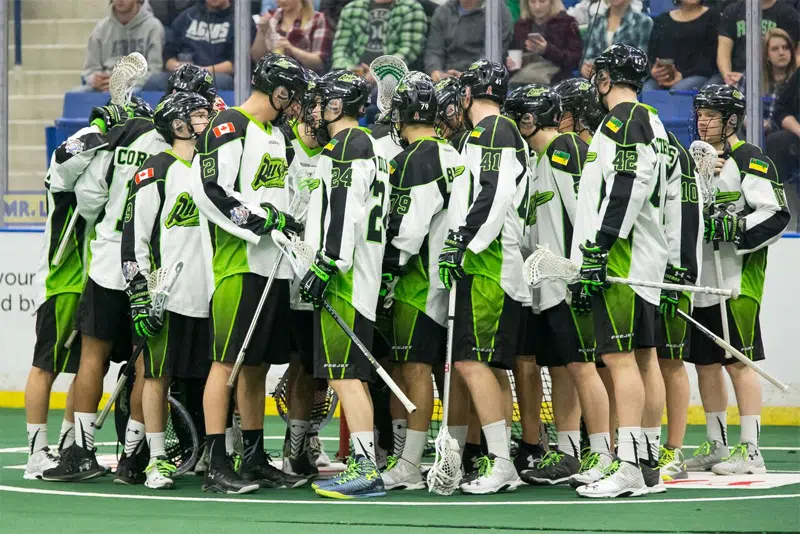 The Saskatchewan Rush have acquired some defensive help for the 2018-19 season.
The team has landed Travis Cornwall in a trade with Vancouver in exchange for a second round draft choice in 2020.
The veteran transition player was the seventh overall pick in the 2011 draft and spent the first four years of his career with Calgary before joining Vancouver in 2016.
In his first season in Vancouver, Cornwall posted career best numbers with five goals, 11 points, 74 loose ball scoops and caused 15 turnovers.
The 6-foot-2, 210 pounder from Coquitlam B.C., is the older brother of Jeff Cornwall who scored the championship winning goal for the Rush in 2016. Jeff Cornwall is sitting out this coming season because of his job with the Burnaby B.C., Fire Department.
Ryan Dilks is also sitting out the 2018-19 campaign as the 2016 NLL defensive player of the of the year has joined the Edmonton Fire Department.
RUSH REEL IN TRAVIS CORNWALL IN TRADE WITH VANCOUVER
The Saskatchewan Rush bolstered their defensive corps on Thursday as General Manager/Head Coach Derek Keenan announced the acquisition of veteran transition Travis Cornwall from the Vancouver Warriors.
In exchange, the Rush sent a 2020 second-round pick to the Warriors for the eight-year veteran, who is the older brother of Saskatchewan transition and 2016 playoff hero Jeff Cornwall. However, the younger Cornwall will sit out the 2019 season as he joins the Burnaby Fire Department.
"Travis provides us with a much-needed presence as a player who has a good amount of experience and terrific athletic attributes," said Keenan.
The seventh overall pick in the 2011 NLL Entry Draft, Cornwall played the first four seasons of his pro career with the Calgary Roughnecks before joining Vancouver for the 2016 campaign. That season turned out to be the best one statistically for the Coquitlam, B.C., product as he set career-highs in goals (5), assists (6), points (11), loose balls (74) and caused turnovers (15).
Cornwall managed four goals – two coming in a road win at Colorado – and four assists for eight points to go with 32 loose ball scoops and nine caused turnovers for Vancouver last season.
The 6-foot-2, 210-pounder has totaled 24 goals and 26 assists for 50 points along with 205 loose balls and 44 caused turnovers in 78 career regular-season games. Cornwall has added three points in nine career playoff games.