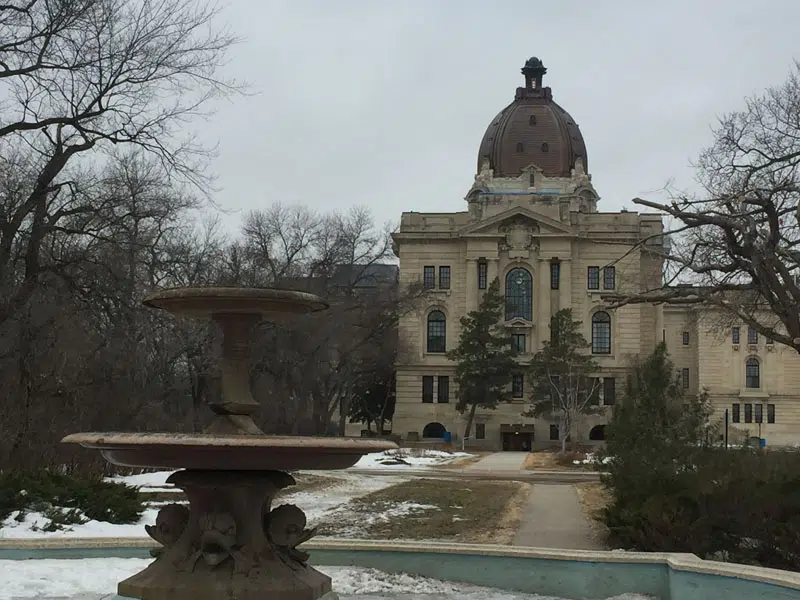 Today (Thurs) was the final day for the fall legislative session, which from the SaskParty point of view, continued the fight against the federal carbon tax, emphasized the government's commitment to balancing the budget in the spring, and led to investment in services and infrastructure.
Premier Scott Moe says some of the highlights are introducing legislation to expand Workers' Compensation coverage for firefighters, create the longest maternity leave in Canada, and becoming the first province in Canada to introduce Clare's Law to help those at risk of intimate partner violence.
The provincial government introduced its climate change called Prairie Resilience, which the federal government has accepted, but says it's not enough.
Moe highlighted that even with economic and transportation challenges, there was a year-over-year employment increase of 94-hundred jobs.
Legislation was also introduced for mandatory minimum training requirements for semi drivers and this session also saw the government announcing a commitment to apologize to those affected by the Sixties Scoop.
The Saskatchewan NDP considers the fall session of the legislature a successful one in its position as official opposition.
Some of the topics highlighted were deteriorating health outcomes, education cuts, the mental health and addictions crisis and what the NDP considers economic mismanagement.
Leader Ryan Meili says while holding the government to account, they also put forward some good policy ideas including the introduction of a bill for paid leave for survivors of domestic violence, the development of a suicide prevention strategy, moving the minimum wage to $15. an hour over the next few years and closing a looping that would deny two constituencies representation for over a year as the MLAs campaign for a federal seat.