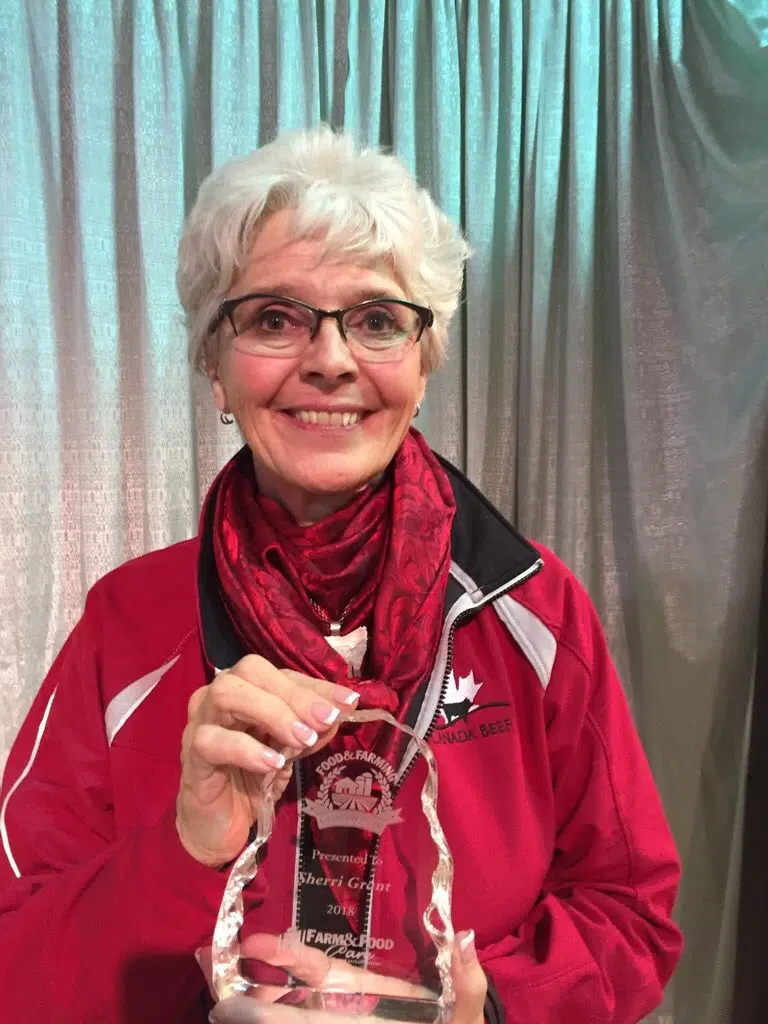 Sherri Grant was honored at the Farm & Food Care Saskatchewan conference in Saskatoon.
The Val Marie, SK rancher is a dedicated beef industry volunteer, serving on many boards. Grant has been involved with Canadian Western Agribition for nearly thirty years, spending most of her time teaching children about agriculture.
She has co-written a children's book that explains the beef cattle production cycle.
Grant is also active on social media, showcasing the day-to-day operations of her ranch.
Eight nominations were submitted for the Food & Farming Champion Award. Judging was based on ten pillars: advocacy, communication, leadership, participation, support, policy, teaching, publications, innovation and research.