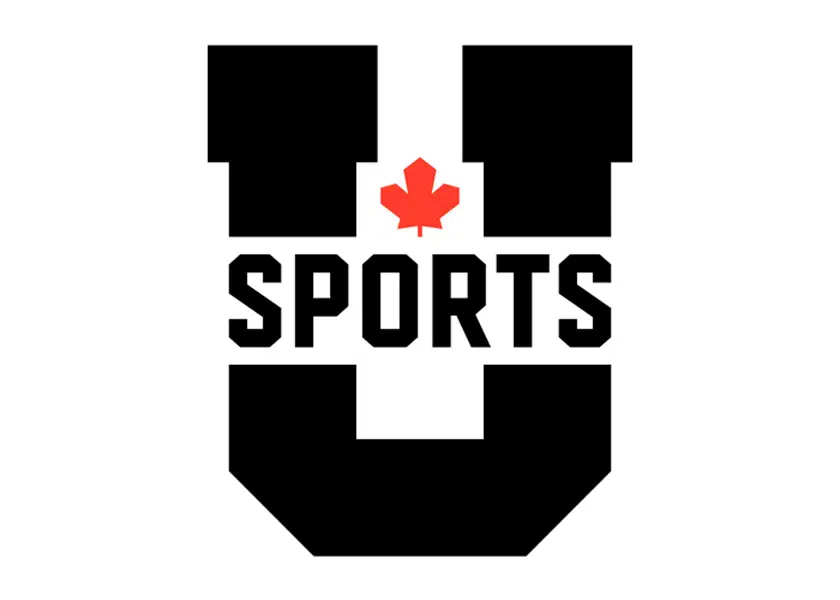 Four members of the University of Saskatchewan hockey team will play on the U-Sports all-star squad in a three game series against the Canadian National Junior prospects.
Captain and defenseman Jesse Forsberg is joined by Huskies forward Kohl Baml, Carson Stadnyk and Wyatt Johnson.
Saskatoon's Mack Shields who plays goal for York University has also been named to the roster.
The three game series starts Wednesday Dec. 12 with games Thursday and Friday. All three contests are in Victoria.
Last year the U-Sports stars swept a two-game series against players trying out for the Canadian National Junior team. Following is the news release from U Sports…
FOR IMMEDIATE RELEASE
December 4, 2018
Four Huskies highlight roster for 2018 U SPORTS Men's Hockey All-Star Series
U SPORTS Communications
TORONTO (U SPORTS) – Led by team captain Jesse Forsberg, a total of four members of the University of Saskatchewan Huskies men's hockey team have made the U SPORTS Men's Hockey All-Stars roster named on Tuesday, set to face Hockey Canada's World Junior Prospects in Victoria, B.C. from Dec. 12-14. Joining Forsberg in Victoria will be forwards Kohl Bauml, Carson Stadnyk and Wyatt Johnson. This will mark the fourth straight year Canada's National Junior Team Prospects have faced off against the U SPORTS All-Stars, all of whom have CHL major junior experience. Since a U SPORTS national all-star team began participating in December 2015, the teams have split the last six contests. Last December, reigning Defenceman of the Year Jason Fram of the Alberta Golden Bears scored with 6.5 seconds remaining to secure back-to-back victories for U SPORTS for the first time. New this year, the event will feature a three-game series against Team Canada's World Junior Prospects vying for roster spots at the 2019 IIHF World Junior Hockey Championship being held in Vancouver and Victoria from Dec.26, 2018 – Jan.5, 2019. Games are scheduled at The Q Centre, home of the British Columbia Hockey League's (BCHL) Victoria Grizzlies as follows:   Wednesday, Dec. 12 – 9 p.m. ET / 6 p.m. PT Thursday, Dec. 13 – 9 p.m. ET / 6 p.m. PT Friday, Dec. 14 – 5 p.m. ET / 2 p.m. PT   Mark Howell, head coach of the Calgary Dinos, was named as the team's bench boss in October, joined by returning assistant and Ottawa Gee-Gees head coach Patrick Grandmaître, along with UNB Reds head coach Gardiner MacDougall, and Regina Cougars head coach Todd Johnson.   "I am really excited about the roster we have assembled. We have players that can do a little bit of everything," said Howell, who served as an assistant coach at the event the last two years. "All our guys can skate very well and have a ton of skill, but we will also be able to play a very intense game.
"I expect this team to work real hard and represent U SPORTS well. It is a privilege to play in these three games and it is an opportunity to show everyone our brand of hockey."
Hockey Canada's National Junior Team has faced various U SPORTS competition on a regular basis since 1988.
No.
Name
University
Hometown
Elig.
HT
WT
Program
         Goaltenders
30
Mack Shields
York
Saskatoon, Sask.
3
6-3
195
Accounting
34
Jordan Papirny
Calgary
Edmonton, Alta.
2
6-1
175
Arts
         Defencemen
2
Jason Fram*
Alberta
Delta, B.C.
3
6-0
195
Business
4
Jacob Sweeney
Ottawa
Quebec City, Que.
3
6-4
214
Communications
5
Jesse Forsberg
Saskatchewan
Waldheim, Sask.
5
6-0
225
Agriculture
14
Nikolas Brouillard
McGill
St. Hilaire, Que.
3
5-11
168
Physical & Health Ed.
22
Matt Murphy
UNB
Woodstock, N.B.
3
6-2
207
Business Admin.
44
Dylan Busenius*
Calgary
Sherwood Park, Alta.
5
6-0
202
Arts
32
Alexandar Peters
Saint Mary's
Blyth, Ont.
2
6-4
218
Commerce
79
Marcus McIvor
UNB
Whitby, Ont.
4
6-2
224
Recreation and Sport Studies
        Forwards
11
Matt Mistele
Ryerson
Whitby, Ont.
3
6-2
195
Criminology
12
Cain Franson*
Calgary
Sicamous, B.C.
5
6-2
185
Arts
15
Holden Cook**
StFX
Whitby, Ont.
4
6-0
190
Business Admin.
16
Carson Stadnyk
Saskatchewan
Saskatoon, Sask
3
6-2
185
Business
17
Mathieu Lemay
UQTR
Hawksbury, Ont.
3
5-11
177
Human Resources Management
19
Kohl Bauml
Saskatchewan
Saskatoon, Sask.
4
5-8
170
Business
21
Kris Bennett
UNB
Brampton, Ont.
2
5-11
190
Recreation and Sport Studies
24
Mark Simpson
UNB
Rothesay, N.B.
3
6-6
190
Computer Science
26
Cole Stanford*
Alberta
Coldstream, B.C.
3
5-9
168
Native Studies
28
Slater Doggett
Queen's
Oakville, Ont.
4
6-0
190
Applied Economics
57
Christopher Clapperton
UNB
Cap d'Espoir, Que.
4
5-9
175
Business Admin.
62
Wyatt Johnson
Saskatchewan
Saskatoon, Sask.
3
6-0
185
Business
65
Hunter Garlent*
Saint Mary's
Thorold, Ont.
3
5-9
190
Commerce
85
Luke Philp*
Alberta
Canmore, Alta.
3
5-10
177
Business
91
Riley Sheen
Calgary
Edmonton, Alta.
3
5-10
165
Arts