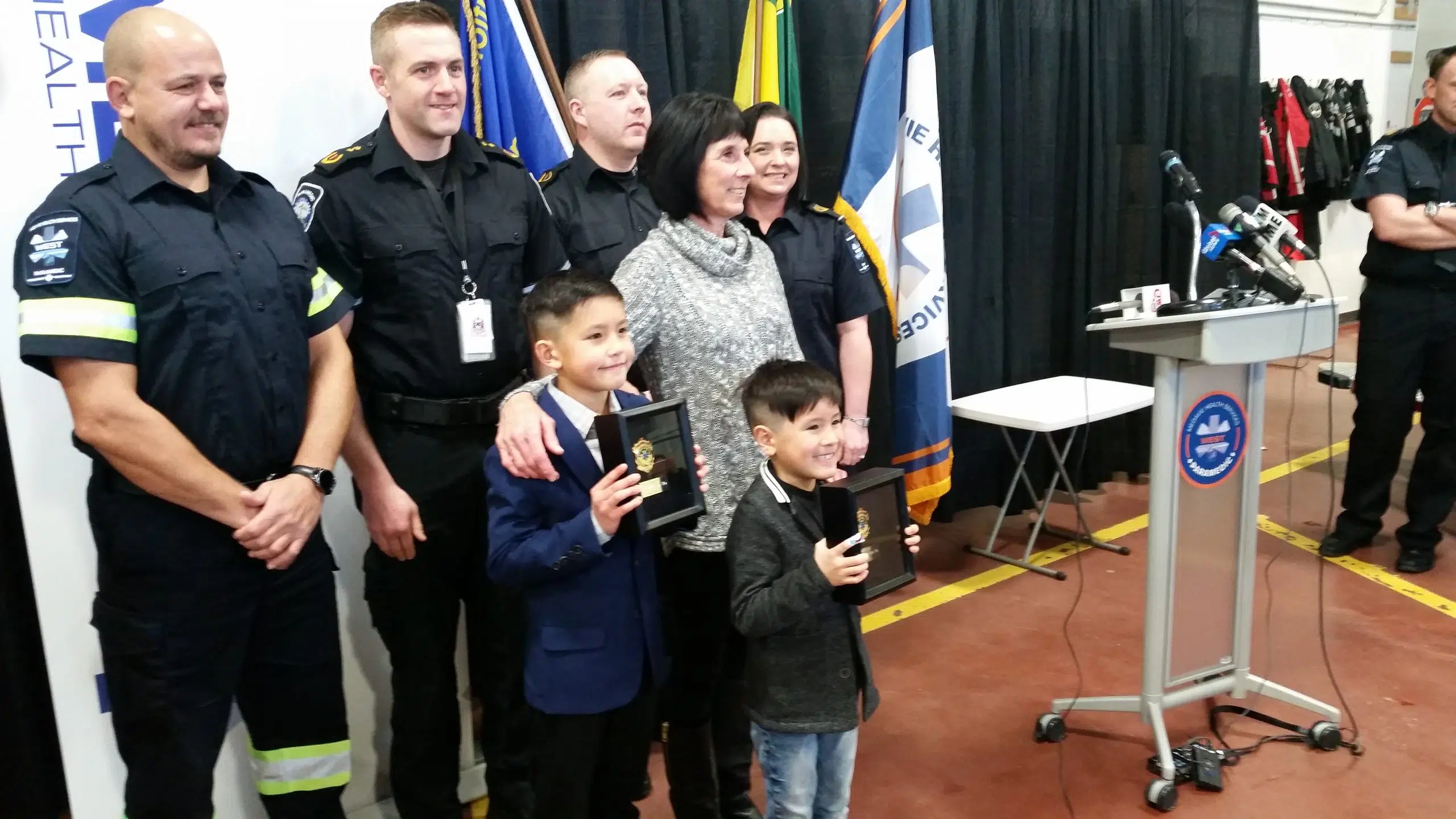 The incredible story began around 8 p.m. on November 10th when 62-year-old Patti Chatterson had her two grandson's over to watch movies, something they did often.
Greyson Wu noticed something was wrong when he went over to ask for a snack and noticed his grandmother bent over on the couch, coughing and moaning.
The 7-year-old said he learned in school to check for breathing and a pulse and noticed none. So he called 911 and handed the phone over to his older brother Kian.
The 10-year-old performed chest compressions as instructed by the 911 dispatcher and despite his calm and businesslike demeanor as heard during the 911 call, he admitted being scared and experienced an adrenaline rush during the six minutes it took for paramedics to arrive.
Kian also performed mouth-to-mouth resuscitation. The paramedics continued compressions and re-established a heartbeat after four shots from the defibrillator.
Chatterson said it's phenomenal her two grandsons could remain so calm throughout the ordeal. She called listening to the 911 tape surreal and emotional realizing what they went through while saving her life.
 The retired nurse with 34 years on the job was the patient after spending much of her career as an emergency room nurse and said victims often don't survive in cases like hers.
She said the actions of her grandsons are proof how important is it to learn C-P-R and that anyone can save a life.
Kian and Greyson Wu received Medavie Health Services Star Awards for heroism during Tuesday's ceremony in Saskatoon.