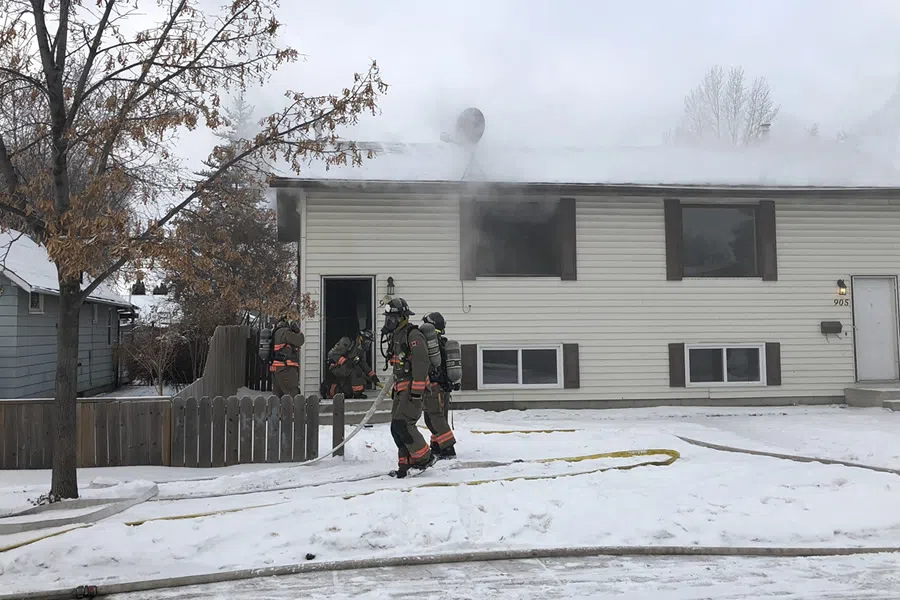 The Saskatoon Fire Department responded to a duplex around 11:15 this morning (Tues) at 907 Avenue O South.
When fire crews arrived, the noticed smoke coming from the front of the building.
The fire was found and extinguished on the main level.
There was no one in either of the duplex homes and no injuries were reported.
The cause of the fire is under investigation and the damage is estimated at $75-thousand.