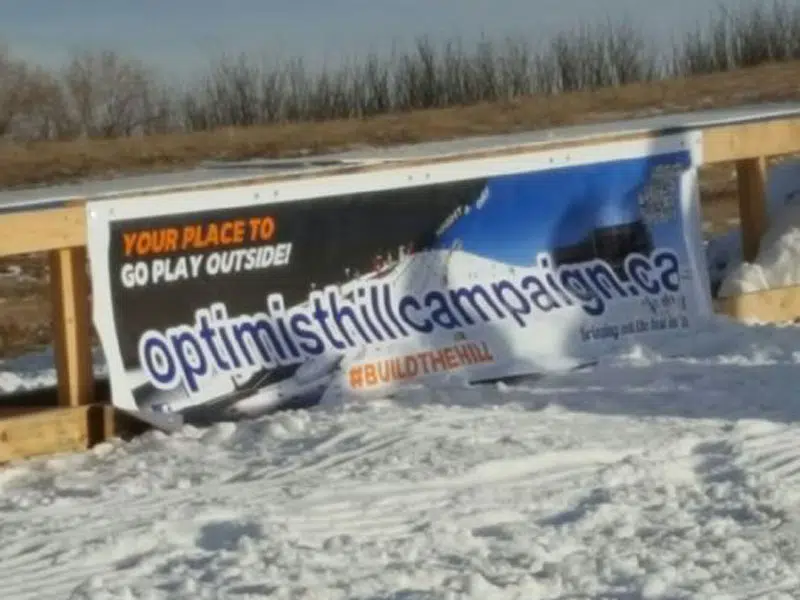 If you've driven by Diefenbaker Park recently, you may have been wondering when the first phase of the new Optimist Hill will be opening. The answer to that question is mid-January according to Co-Chair of the Optimist Hill project, Joe Van't Hof. Van't Hof says last week lights were installed at the soon to be multi-purpose recreational park and this week the first magic carpet is being put in place.
Construction on the first phase which cost almost $2 million dollars, started in July, while the second phase of the project, which will include a chalet, is expected to be complete within the next two years. In the winter, the park will be set-up for snowboarding, tobogganing and tubing while in the summer, the plan is to turn the hill into a mountain bike terrain park.
Earlier this year Van't Hof said parking won't be an issue for the new attraction given that the area already provides plenty of parking for guests.
Construction is well underway as water and sewage lines have been installed, increasing the hill's height, Spark Creations and Bookings lighting, equipment, buildings, and Co-op Community Spaces lift system is currently being installed.
Organizers are looking at a crowdfunding campaign, going until January 31st, to raise money towards purchasing and installing the second Magic Carpet Lift.
The goal is to open the Optimist Hill for early 2019 Winter for use by the public with two fully operating lift systems, groomed lanes, and a fully operational park.