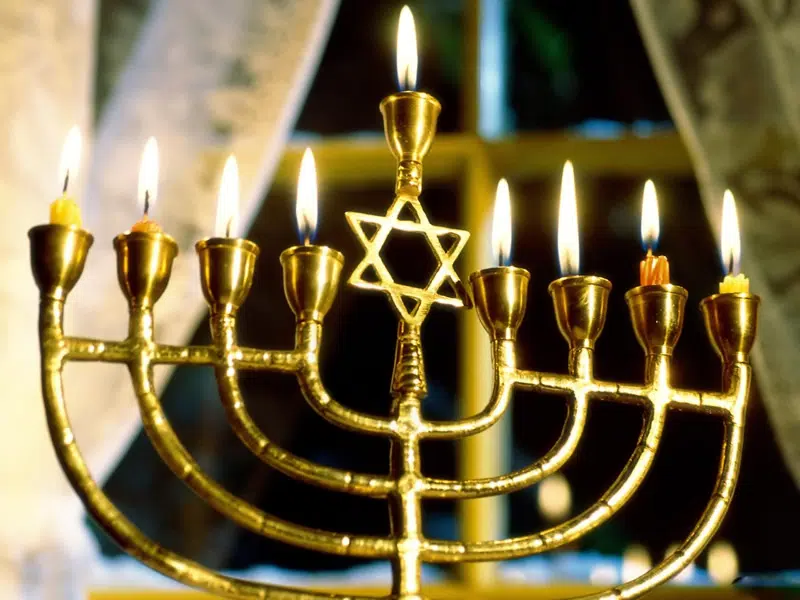 Hanukkah is based on the Jewish historical account of a small band of Jews which defeated one of the mightiest armies on earth in second century BC and reclaimed the Holy Temple in Jerusalem rededicating the temple to God. Rabbi Raphael Kats of the Chabad Jewish Centre of SaskatoonUpon victory there was only enough oil to light the Temple's Menorah for one day but the oil lasted for 8 days, the length of time it takes to prepare new oil for burning. This was considered a miracle hence Hanukkah came to be.
Part of the rich tradition of the Jewish holy celebration called Hanukkah is playing the dreidel  which is a spinning top.  Rabbi Kats says the ancient Greeks forbid the study of the Torah.  So whenever the Greek officers would come to do an inspection, the Jewish children would put away their books and take out their spinning tops to play with until the officers departed.
Hanukkah officially started Sunday and was kicked off in Saskatoon with the lighting of a 20 foot Menorah at the Farmer's Market.  And it is because of the miracle of the oil that Jewish people mark Hanukkah with the consumption of oily foods like fried potato pancakes and fried jelly donuts.