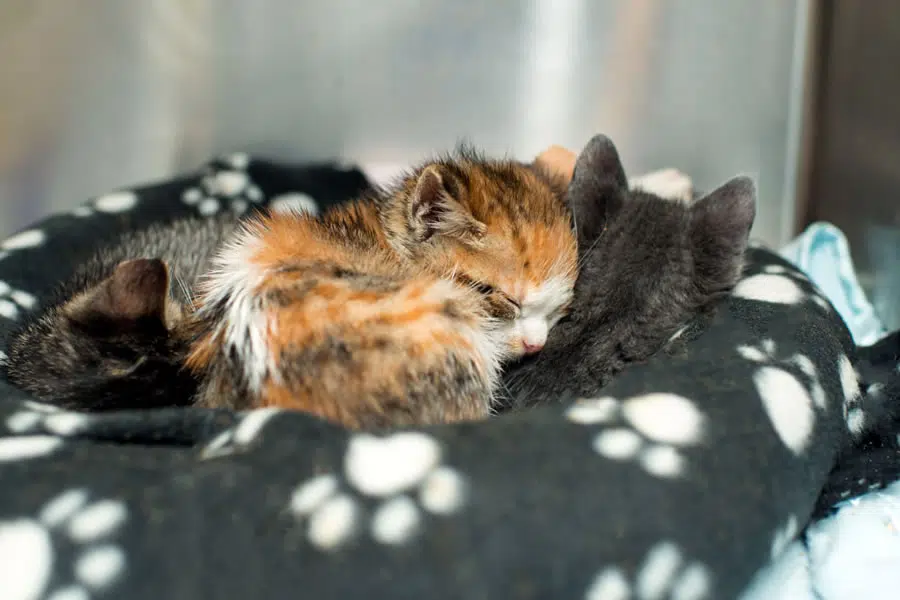 The Executive Director of the Battleford Humane Society says they continue to get cats and can't adopt them out fast enough. And she says there situation is not unique. Shelters around the province are maxed out for capacity to take cats. Ultimately she says the message is have your cats spayed and neutered.
Michelle Spark says unfortunately if people think they can't surrender animals because the shelter is too full, and will say no, they dump them at the shelter when no one is there. Which is what happened in the past week at their facility where a mama cat and her kittens were found in a box when staff came in for work. The danger with that of course, especially for kittens is the cold, or in the summer, the heat.
Spark says they are faced with the dilemma of do they continue to try to be a no kill shelter with a closed door policy when they are full or do they go to an open door policy where they have to euthanize if they get full.