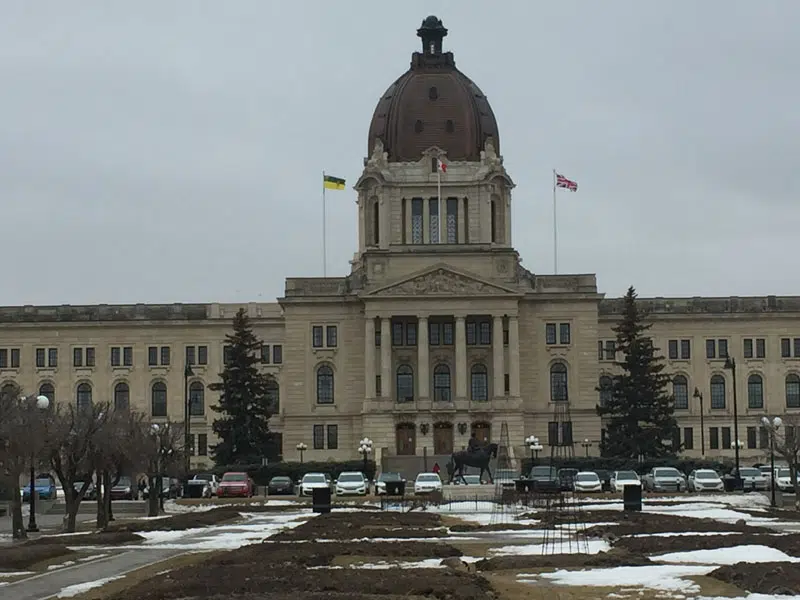 Thursday's Question Period covered everything from oil to mental health and addictions.
The NDP is calling on the province to provide residents with better access to treatment for addictions. While the government has increased funding for mental health and addictions, Health Minister Jim Reiter says more work needs to be done to help the growing need for those who are suffering.
When the oil industry was brought up by the NDP on what the province is doing to help better the province's oil industry, the Sask. Party said that a lack of pipeline access remains the main issue and was shocked to hear that the official opposition was for getting oil to market.
"I am almost speechless at the hypocrisy of the member opposite asking about pipelines, asking about the energy sector. This is a party opposite and a leader of the opposition opposite who gives a speech standing in front of a sign saying "keep it in the ground"." Said Trade Minister Jeremy Harrison.
NDP Leader Ryan Meili says the Western Texas Intermediate price differential has heavy crude at $10.29 a barrel and adds the discount is costing the province millions of dollars a day.
The opposition was also upset with the 2018-19 fiscal update. The NDP says the government's cuts to the most vulnerable and tax hikes to the middle class are evident in the update. Ryan Meili says the government is set to spend $23 million dollars more than planned for social services because more children are in care and more people are living on the margins, $10 million more for jails and courts because more people are coming into conflict with crime and $20 million dollars more for health care because more people are sick.
Meili says the Sask. Party will be remembered for making the economic downturn worse by cutting health care and education.