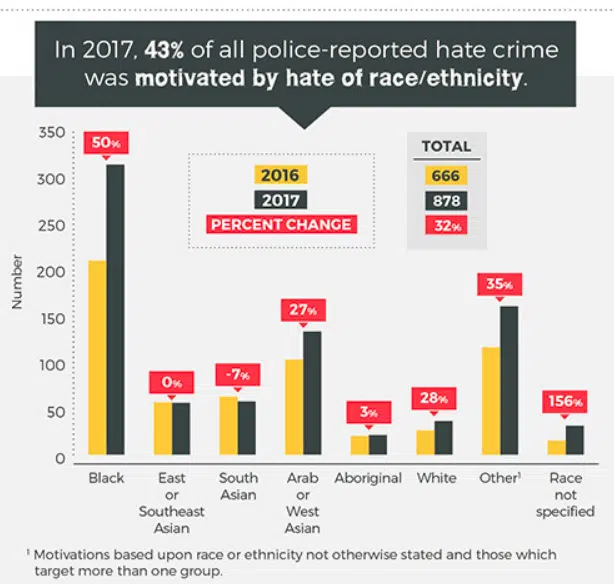 A Saskatoon Rabbi is appalled at the large increase in police-reported hate crime in 2017 as reported by Statistics Canada, but he's not surprised. The incidents reported mostly targeted Jews, blacks and Muslims.
Rabbi Raphael Kats of the Chabad Jewish Centre of Saskatoon says the hatred of the Jewish community is the world's most ancient hatred, and hatred that begins with the Jews never ends with the Jews.
"As human beings we are extremely tribal people. We affiliate in small groups and whenever there are times of crisis, because we're so tribal, the natural instinct is to blame the 'other' that's not part of the group, that's not part of the community."
He notes that we are living in very radical times, very turbulent times in the world, and it's the hatred of the 'other'  which extends to other groups as well.  There is good news, though. Kats says we should focus on the fact the majority of people now won't tolerate hatred or bigotry, which he believes is something never been seen before in world history.