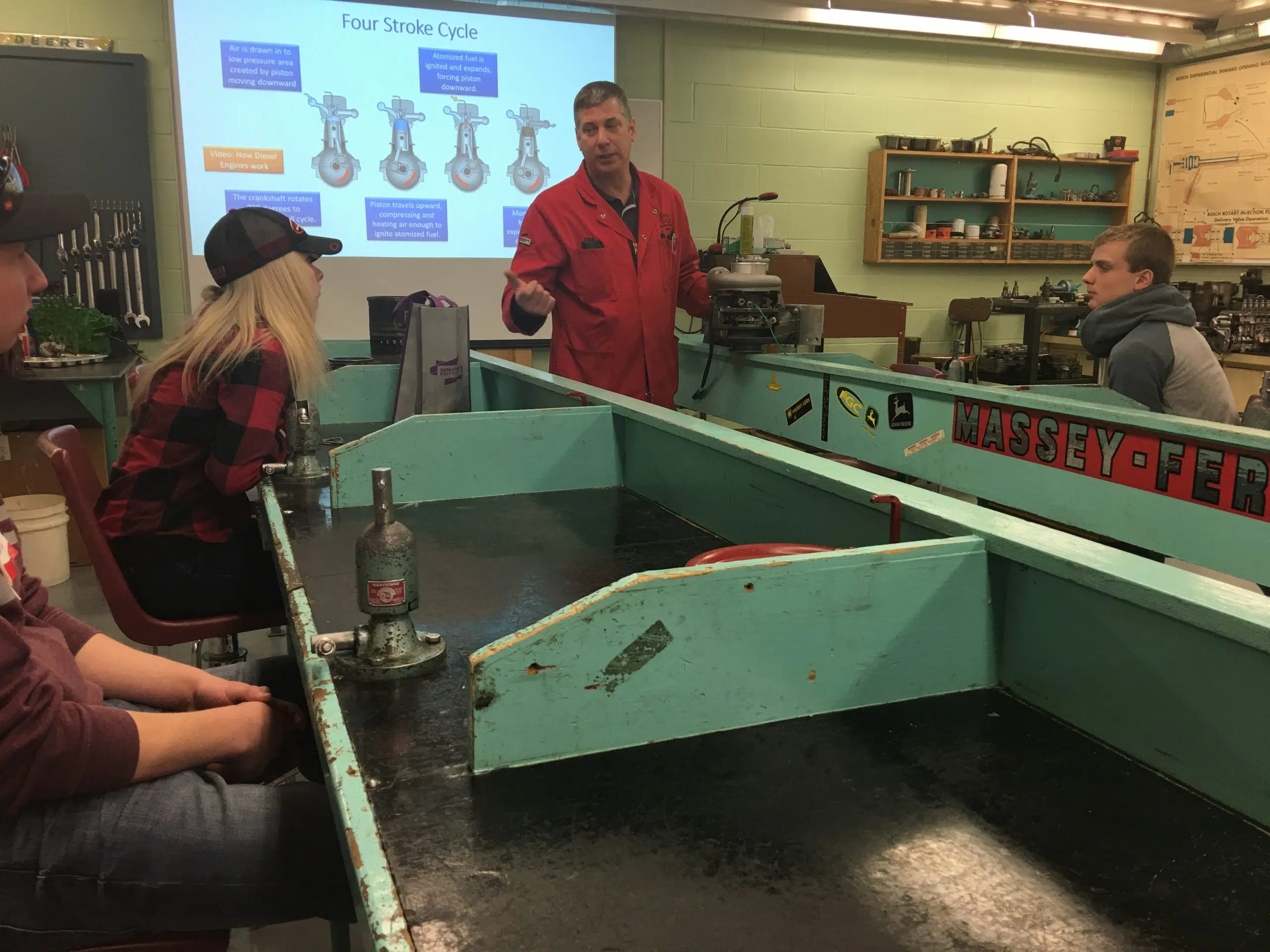 Job opportunities are fairly common at many agriculture equipment dealerships where highly trained staff are required for service and parts positions.
The Western Equipment Dealers Association (WEDA) wants to encourage more high school students to consider it as a future career possibility.
WEDA worked with the Sun West School Division and Saskatchewan Polytechnic to develop an optional high school credit course for Grades 11 and 12.
The course has three components: 50 hours of on-line instruction, a 40 hour practical work study at a local agriculture dealership and a two-day "boot camp" at Sask Polytechnic in Saskatoon, where the post-secondary training occurs.
The boot camp is being held this week and was attended by more than 50 students from across the province. Chris Thomson, Sask Polytech Agricultural Equipment Technician (AET) program head, says the boot camp attracted a variety of learners.
"People that have an interest in agriculture, people that know they want to be a technician or people that are unsure what it is and want to see what it's about. I think this program can leverage that and say 'maybe you are not going to be a technician, but maybe you can take the parts management course.' These dealers need all sorts of trained personnel."
Brayden Mears is a grade 12 student from Marengo in west-central Saskatchewan. He enjoyed getting an inside view of the Sask Polytech shop and getting the chance to ask questions to apprenticeship students.
"You have to learn all of the computer stuff and how everything works. That's because if you don't know how it works, you won't know how to fix it."
Melony Koturbash from Rama was one of two girls attending the boot camp. Her goal is to become a heavy duty mechanic, but says this course is very interesting.
"My principal came up to me and she knows that I like hands-on learning, so when she told me about the course, I said 'sign me up.'"
Dealers from "all colours" of equipment support the program. Brent Bazin, corporate service manager with Young's Equipment in Regina, says one employee will usually work with one student at each dealership.
"They will take them through the day-to-day of whatever they are doing. When an opportunity presents itself, the student can lend a hand and maybe help take apart some components. It will give them a better understanding of what we do every day. Beyond that, it is also our intent to have the student interact with other departments. If you are working on the service side, your interaction with other departments is extremely important."
The new course is not restricted to students with farm experience or rural backgrounds. Those with an interest in computers, electronic and new technology are also an excellent fit.