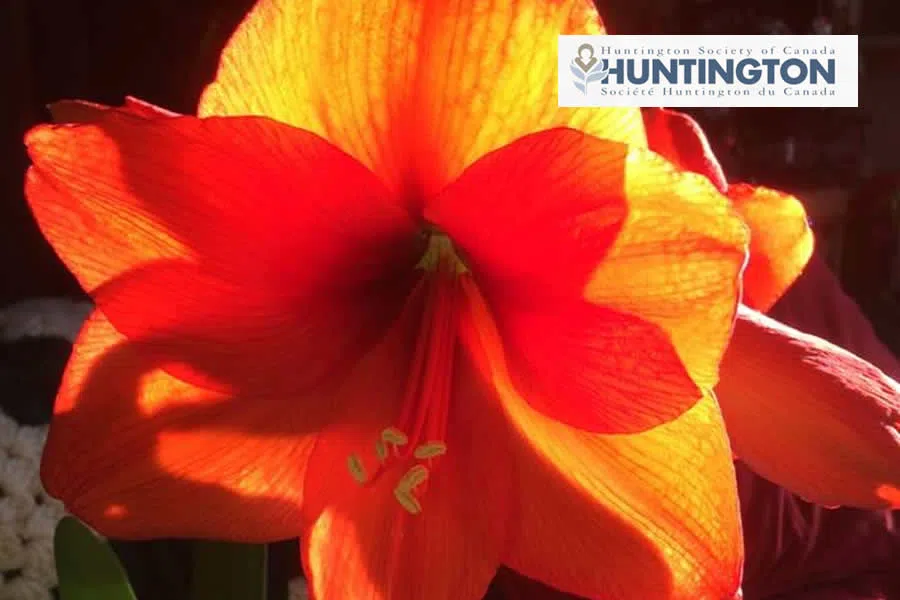 Buying amaryllis bulbs from the Huntington Society of Canada grows hope for those with the debilitating brain disorder.
A Saskatchewan supporter, Shirley Coderre, has been buying the bulbs for over 10 years which she gives to family and friends as Christmas gifts.
When she sees the orange amaryllis in bloom, she is always reminded of how buying these bulbs help others.
Since 1985, Huntington Society of Canada volunteers have raised over $5-million through the sale of Amaryllis bulbs.
Proceeds go to research, helping those with HD and their families, and to bringing more awareness about this fatal disease.
Huntington disease has been described as having the symptoms of Alzheimer's, Parkinson's and ALS – simultaneously.
Click here for the link to the Amaryllis campaign.