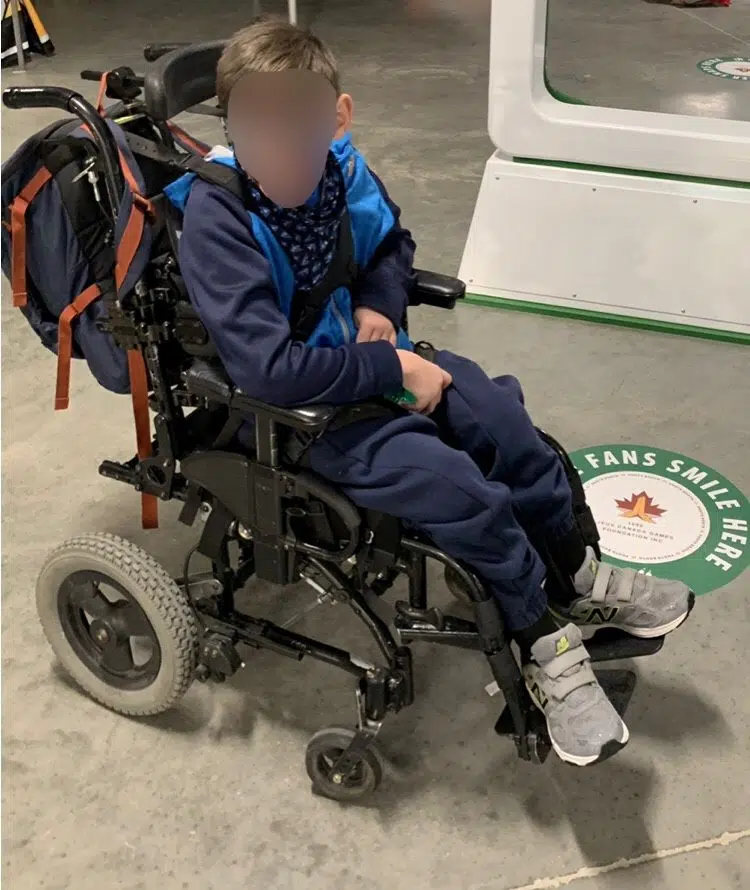 Social media response to a Saskatoon Police Service post about a stolen wheelchair is unanimous in its condemnation.
Police tweeted this morning that a 10 year old boy's wheelchair was stolen out of his mom's van on Sunday. The van was parked in the 300 block of 25th Street at the time and the seat of the wheelchair has stars on it.
Anyone with information is asked to contact Saskatoon Police Service or Crime Stoppers.