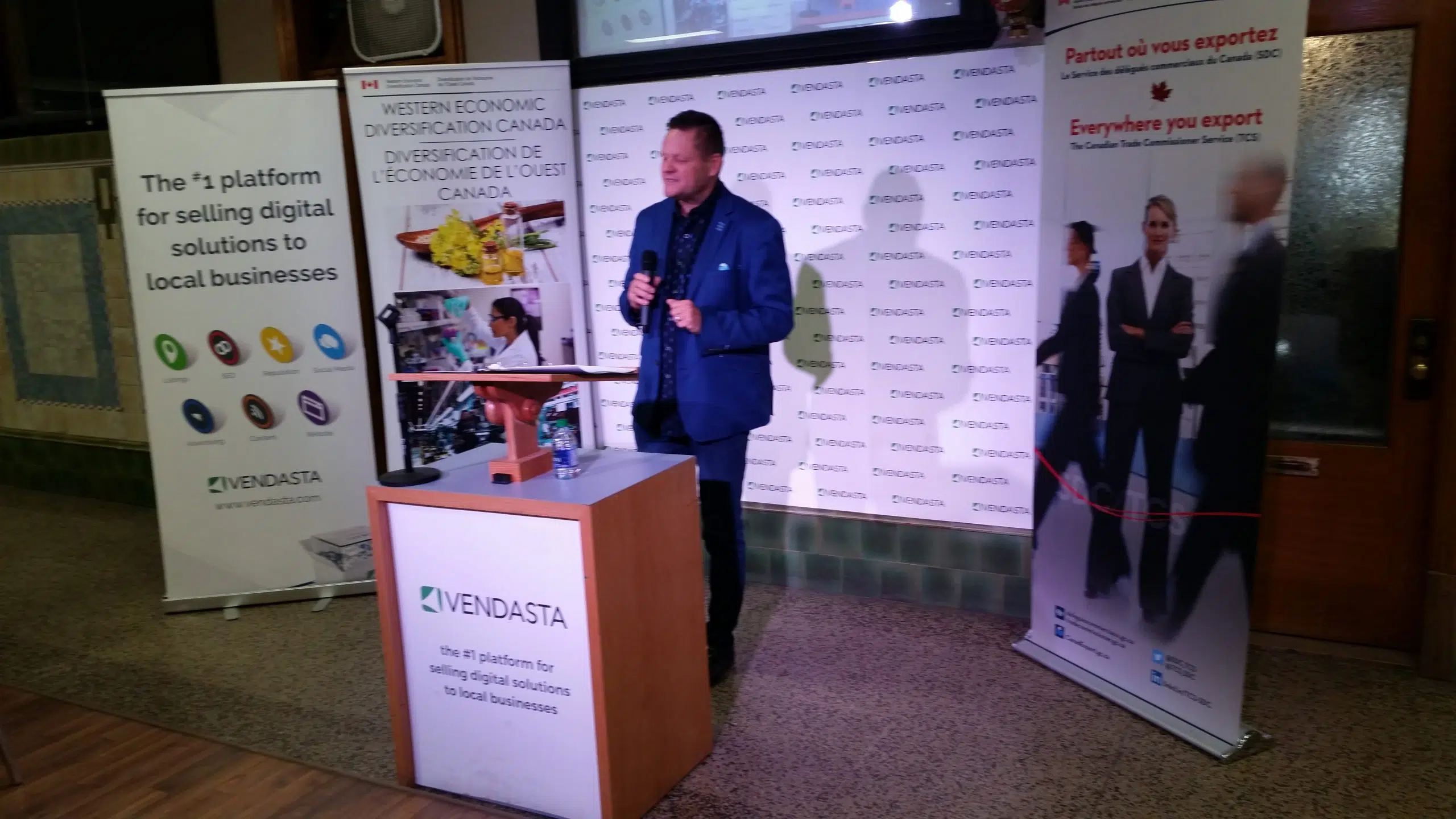 A Saskatoon software company will soon employ almost 300 people.
Vendasta Technologies currently has a staff of 270 including 110 software engineers to provide digital marketing solutions to businesses.
The company that already has a strong client base in the U-S including seven of the top ten American newspapers plans to expand into the international marketplace.
C-E-O and Founder Brendan King says they do just over 80-percent of their business in the states and have made inroads in Australia, the U-K, Africa and Aisa.
A repayable Federal loan of 3.3 million dollars will allow Vandasta to hire more 18 high tech workers and federal officials predict another ten spinoff jobs.
Minister of International Trade Diversification Jim Carr who announced the funding at the company office in Saskatoon says Vendasta is a fabulous firm that has brain power, ambition, talent and vision.
King says they have been in business for ten years but started to find their niche in 2011.