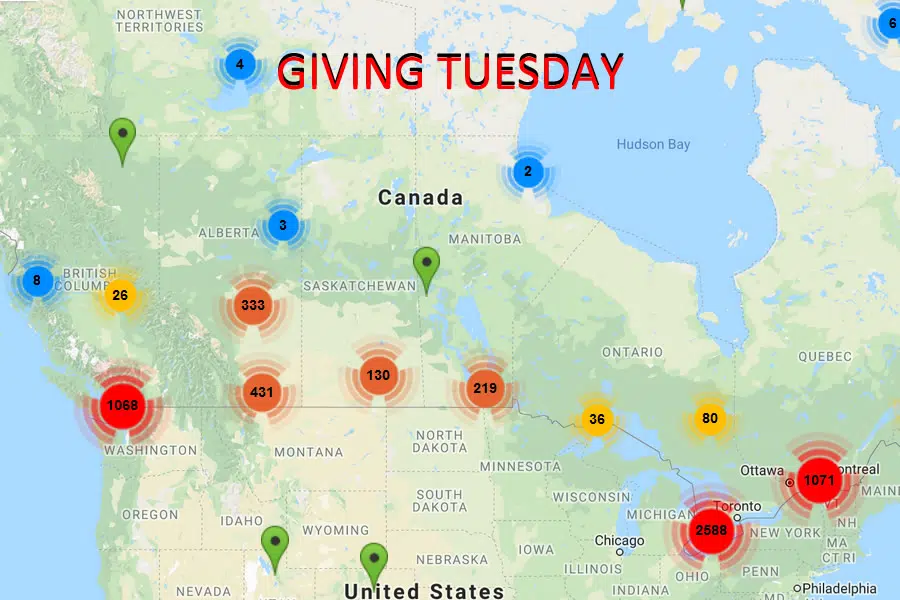 Millions of Canadians are expected to participate tomorrow (Tues).
After a weekend of consumerism with Black Friday sales carrying through to Cyber Monday, Tuesday is about donating to your community.
This is the sixth annual Giving Tuesday, which across the country, nets over $6-million for the charities that have signed on, including the Saskatchewan chapter of the Canadian Cancer Society.
You can donate, volunteer your time, go through your closets and cupboards and give what you don't need, or commit to blood or organ donations.
More than 150 countries are now taking part.
Other local charities that have signed up for Giving Tuesday are the Boys and Girls Club of Saskatoon, the Saskatoon SPCA, Lakeview Pioneer Lodge in Wakaw and the Prince Albert Food Bank.
Hugessen says it's hard to estimate how much money has been donated on Giving Tuesday, because it doesn't have to be done through their website so with the thousands of charities, it's impossible to keep track.
There are 130 charities registered in Saskatchewan for Giving Tuesday.
You can click here to find out more.