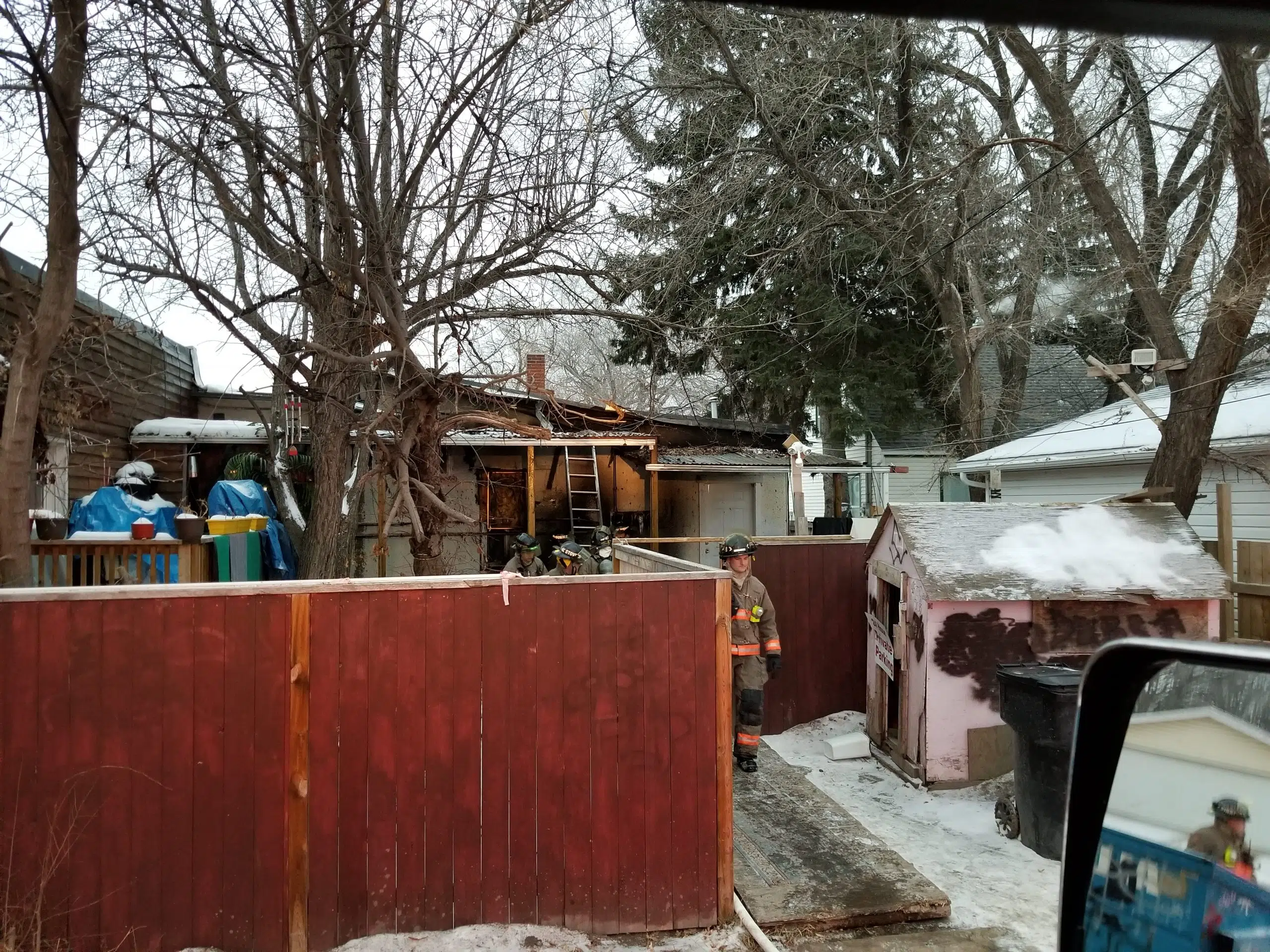 Saskatoon fire officials estimate damage at 50-thousand dollars after putting out a blaze at 339 Avenue I North. Crews arriving on scene around 8 Sunday morning were greeted by heavy smoke and flames at the back of the building extending through the roof.
The main area of fire was knocked down within a few minutes and firefighters entered each of the four suites in the building where they found three had been vacated but there was a woman in one of the suites who is immobile so the fire crew conducted a shelter in place.
A fire investigator has yet to determine the cause of the fire and no one was hurt in the blaze.