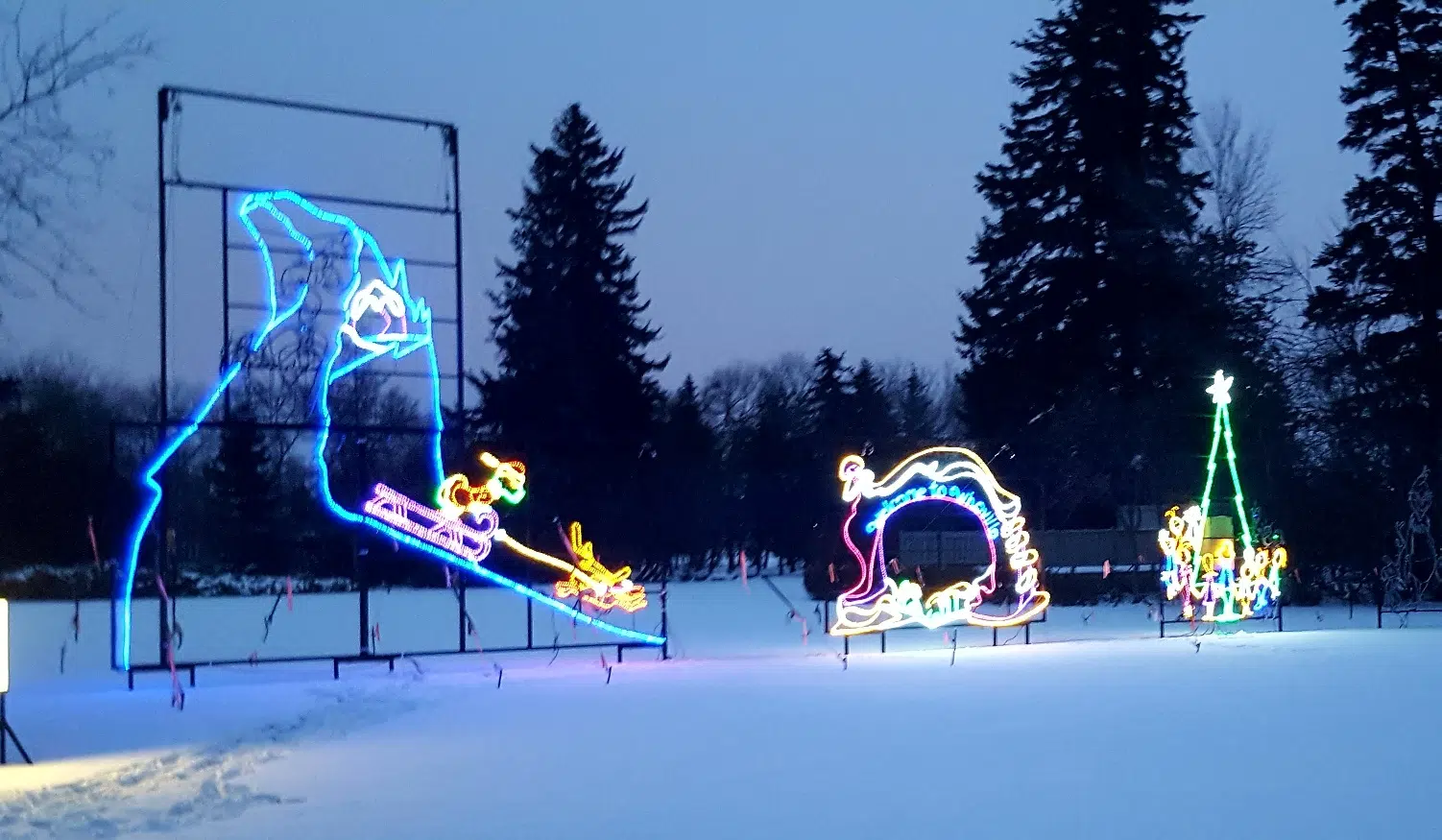 It's a month until Christmas, but if you are not in the spirit of the season, the BHP Enchanted Forest may be the answer.
This is the 20th year for the holiday lights tour, or as organizer Hugh Vassos calls it, the awesomeversary.
The Enchanted Forest attracts close to 80-thousand visitors annually.
Over the 20 years, there have been around 1.4-million visitors, raising $2.5-million for the Saskatoon Zoo Foundation and the Saskatoon City Hospital Foundation.
Vassos says it takes 21-hundred hours to set the displays up and has become one of the best light tours in Canada.
He jokes that when you have family and friends visiting you can only spend so long in the house, so you might as well take them through the Enchanted Forest.
There are over 1-million lights, 64 kilometres of power cords, and over 11 kilometres of LED rope light.
The drive through tour runs every night through January 4th and then ends off on the 5th with the Saskatchewan Blue Cross Light Walk.
Every night, randomly, a vehicle coming through the Enchanted Forest will be admitted free of charge for the awesomeversary.
You also have the chance to win a polar bear sighting trip to Churchill, Manitoba by taking a picture in the Gateway to the North exhibit and posting it on social media with the hashtag T-E-F polar bears (#tefpolarbears).