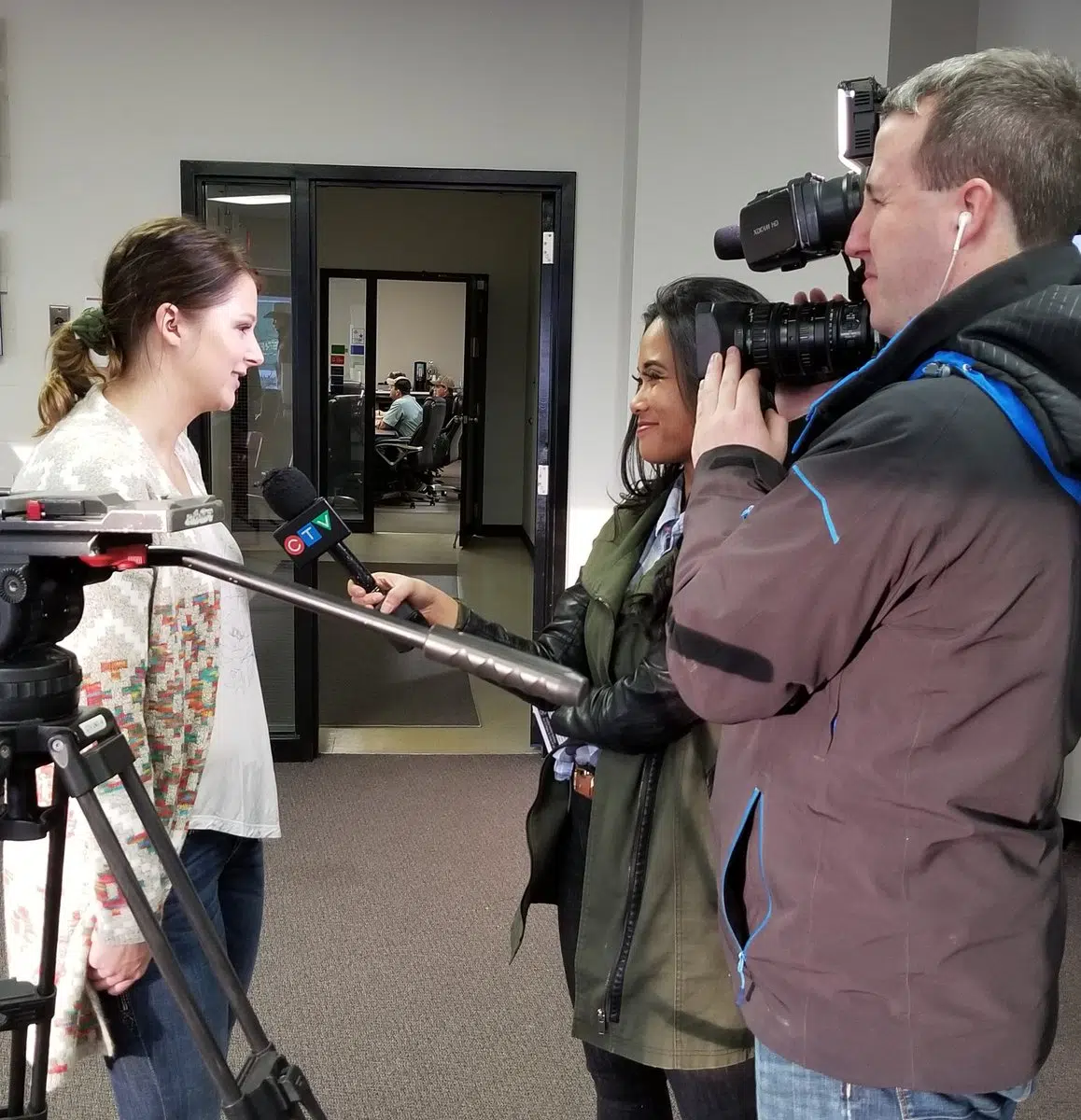 Katie Serhienko and Jill Sparrow have spent years showing cattle at Canadian Western Agribition (CWA).
Every year, CWA awards post-secondary scholarships to future leaders connected to the show.
Serhienko was one of three students to receive a $2500 scholarship. She was raised on a purebred Charolais operation near Maymont, SK and is a fourth year agribusiness student at the University of Saskatchewan.
"I'm hoping to work in the financial side of agriculture, whether it be loans or accounting or something along those lines."
Serhienko also plans to remain involved in the purebred cattle industry.
Jill Sparrow from Vanscoy received the Barry Andrew Family Scholarship. The $1,500 award is given to a student with a history of involvement in CWA. Sparrow is working towards her Bachelor of Sciene in Agriculture and plans to obtain her master's degree.
(Above photo-Katie Serhienko being interviewed on Nov 23. Picture from Candace By/Twitter)