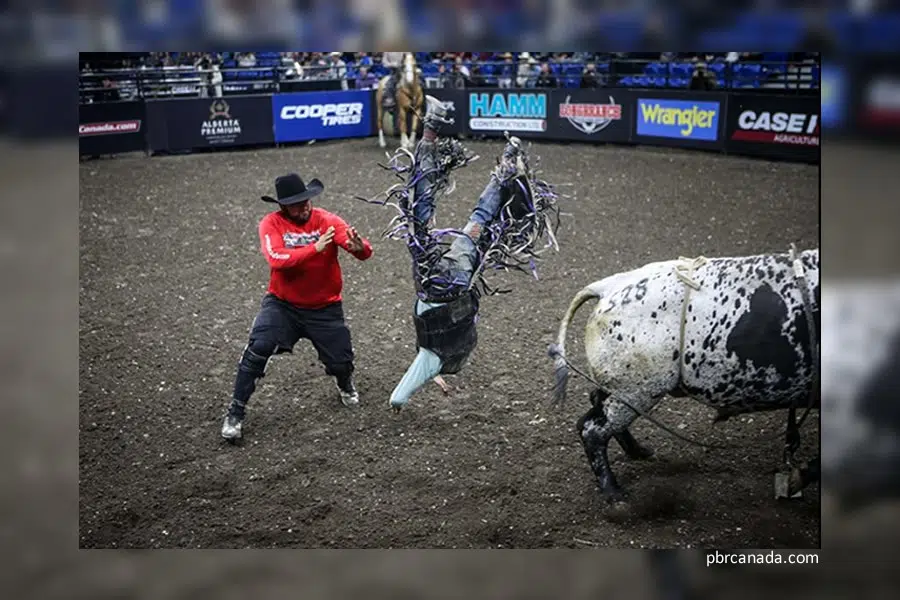 It's man versus beast where the opponent is a 2-thousand pound bull.
That's the way the Director of Operations for PBR Canada describes bull riding with the PBR Canada Finals tonight (Fri) and tomorrow night at SaskTel Centre.
Jason Davidson says the Monster Energy Tour visited seven provinces this year.
It was the first time for Moncton, New Brunswick and Davidson says Saskatchewan will have to cheer pretty loud to beat the enthusiasm in that city.
He describes the tour and the finals as having the excitement of rock and roll and monster trucks, with the reality of man versus beast as fans witness exhilarating 8-second rides and wrecks.
Davidson says PBR has gone mainstream and was able to sell out Madison Square Garden three nights in a row so if they can pull that off in Manhattan, Saskatchewan should be able to take up that challenge.
There are 21 competitors with 15 Canadians including 6 from Saskatchewan.
There are 3 bull riders from the U.S., and one each from Mexico, Brazil and Australia.