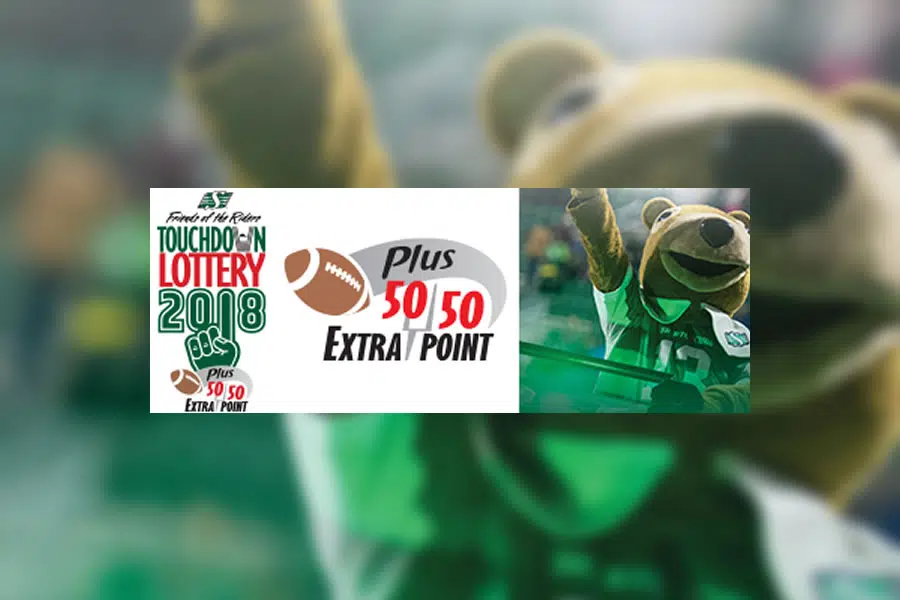 The big winners from the 33rd annual Touchdown Lottery have been announced.
The largest prize was the 50/50 at $300-thousand-410, won by Allyson and Kevin Hicks.
Anholt Pavelich and Greggerson Ouelette with the 1st Touchdown at $250-thousand.
You can see the complete list of winners by clicking here.
Since 1986, the Friends of the Riders Lottery has raised over $23-million for the Saskatchewan Roughriders, and has awarded more than $33-million in prizes.
This year's major prize winners are:
50/50 Extra Point – $300,410 – Allyson & Kevin Hicks (F056025)
1st Touchdown – $250,000 – Anholt Pavelich & Greggerson Ouelette (09147)
2nd Touchdown – $150,000 – Donna & Leon Breker (02864)
3rd Touchdown – $50,000 – Riley Burton (06371)