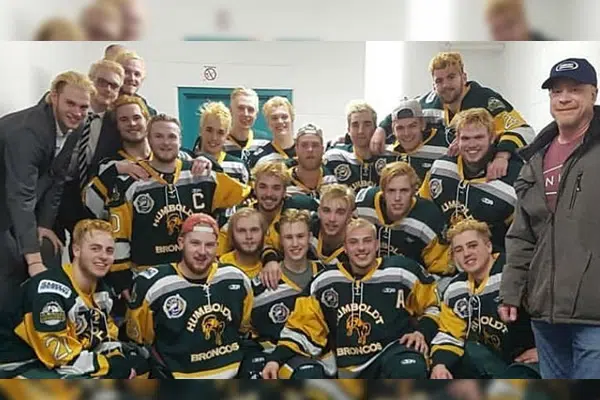 The recommendations for how the Humboldt Broncos Memorial Fund could be divided has been filed with the Court of Queen's Bench in Saskatoon. This is for the disbursement of the over $15.1-million raised in the GoFundMe campaign after the tragic Humboldt Broncos bus crash on April 6th.  Each family has already received an interim payment of $50-thousand and the service fee for GoFundMe is 2.9 per cent of the money raised.
The recommendation is for each of the families of a Bronco who died to receive $475-thousand and for every player that survived, $425-thousand. Any remaining funds when all is said and done would be distributed in trust to the 13 survivors equally.
An advisory committee presented its recommendations to the Humboldt Broncos Memorial Fund Inc. group, and it was the HBMFI that filed the application to the court.  The HBMFI report explains how it came to this conclusion, realizing you can't weigh one person's loss against another.  A hearing is set for November 28th at Court of Queen's Bench.
Click here for the complete report.