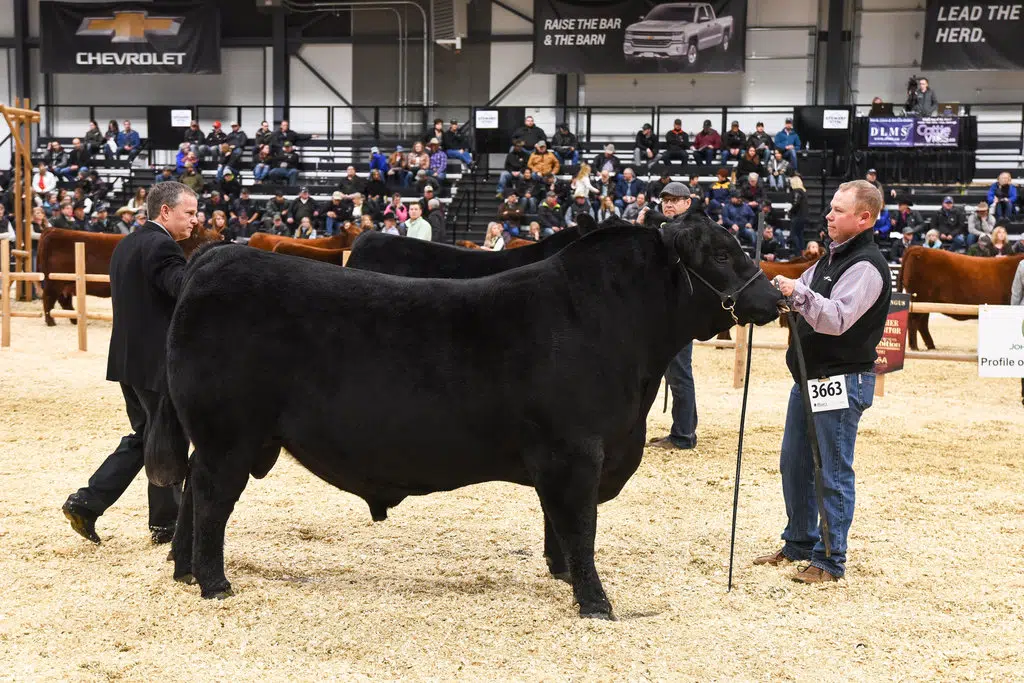 The first of the purebred cattle shows started Wednesday morning at Canadian Western Agribition.
Agribition President Bruce Holmquist says judging is not an easy task at this high level of competition.
"It can be very difficult because often you are splitting hairs. You might like a calf on one cow more than the calf on the next, but you might like the other cow. It's a bit of picking and choosing a times"
Holmquist says soundness, balance of animal structure and performance are important things judges notice.
"Sometimes the third place animal might be the one that a lot of people in the crowd like, so it comes down to a matter of opinion."
The horse pull is a competition where the result that is more "cut and dried". Pairs of heavy horses pull as much weight as they can over fourteen feet.
Norm Vertefeuille from Lumsden won the Agribition belt buckle in the middle weight horse pull. He says the horses are like athletes—they need to train every day.
"We pull weights and we exercise."
The stock dogs are also a favorite at Canadian Western Agribition.
Marcel and Jolie Vermette train and sell stock dogs on their farm in the Outlook area, about an hour south of Saskatoon.
"Usually by about two years of age, you have a pretty solid dog. Most pups will start training around 8 to 10 months of age. By two years, you should have a dog that is able to go and do a job," says Jolie Vermette.
Canadian Western Agribition continues through Saturday in Regina.
(Agribition file photo)