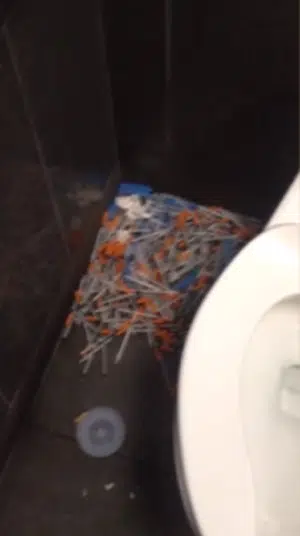 In a statement released by the restaurant chain, McDonalds is apologizing and says it is investigating after a video was shot by a woman Saturday night at the Dewdney Avenue location in Regina.
The video, sent to media outlets, was taken by Neesha Wolfe Saturday night around 10 PM and has gone viral on social media.
It shows numerous needles in the bathroom both on the floor and on the counter with one needle apparently filled with blood.
Attempts to reach the restaurant chain on Sunday were unsuccessful.  (ckrm)