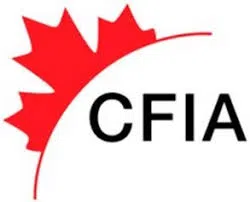 The Canadian Food Inspection Agency (CFIA) will only confirm that the mature beef cow was traced to a farm in British Columbia's southern interior.
The cow was taken to slaughter on October 26th and a post-mortem examination found lesions in the lymph nodes, lungs and liver. No portions of the animal entered the food chain. A traceback investigation is underway to identify cattle that may have come into contact with the affected animal.
The CFIA says this new TB case should not affect Canada's current international trade status. While Canada is considered to be officially free of bovine TB, isolated cases may occur.
The last positive bovine TB cases in Canada occurred in October 2016 in southeast Alberta. There were six confirmed cases in the Jenner region, north of Medicine Hat. A total of 11,500 animals were destroyed during the lengthy traceback investigation. The positive cattle came into contact with many others in area community pastures, but there were no additional TB cases in any other herds.
$39 million  was paid in compensation to ranchers and another $15 million for costs related to the lengthy quarantine.
Here is the direct link to the CFIA news release:
http://www.inspection.gc.ca/animals/chief-veterinary-officer/cvo-statements/2018-11-19/eng/1542637561739/1542637739620