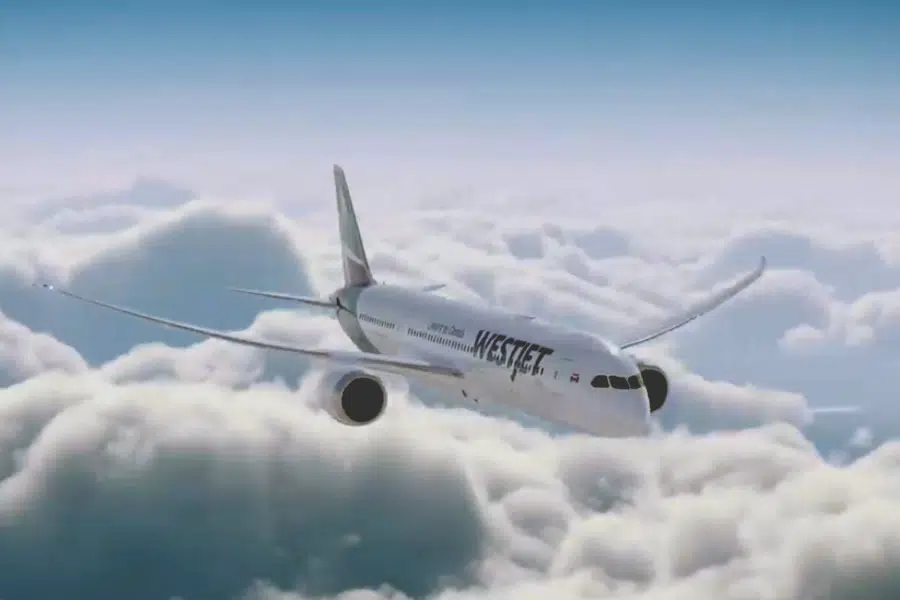 It could be the most talked about way to get to a conference and the most innovative.
Tourism Saskatoon is enticing prospective clients and event and conference planners by organizing a WestJet V.I.Plane heading from Toronto to Victoria for the Canadian Innovation Conference today (Sat).
Director of National Sales with Tourism Saskatoon, Candace Schierling, says everyone will get the V.I.P. treatment with a red carpet greeting, swag bags, and even a guest speaker on the flight to talk about unique spaces for hosting meetings.
It will be a chance to network before even getting to the conference.
As a nod to Saskatoon, as the plane flies over the Bridge City, sparkle ball earrings from Hillberg & Berk will be given to all the passengers.
Schierling says bringing events and conventions to Saskatoon benefits the whole city, because it has a huge economic impact and they highlight what Saskatoon has to offer, nationally and internationally.