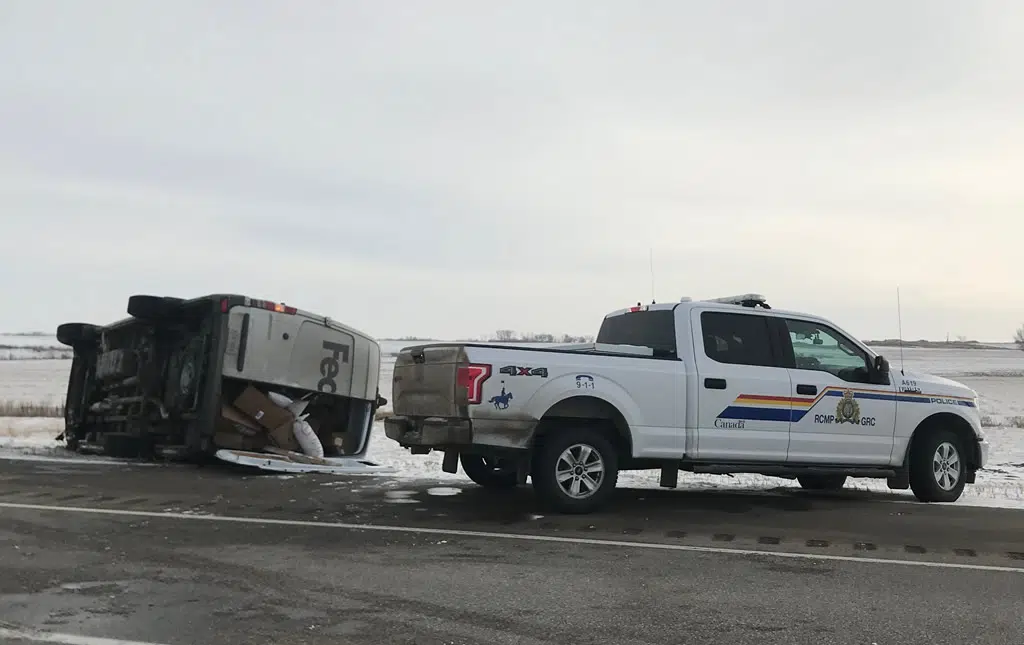 A Fed Ex delivery driver was unloading a van on Central Avenue in Prince Albert Tuesday morning when a suspect got in and sped off.
That's according to Prince Albert Police who caught up to the van until it reached the Hazeldell area.
Officers tried to stop it, but police say the driver ignored the lights and sirens and made contact with a police vehicle and then made its way back into the city and on to Highway 11 towards Saskatoon.
It's alleged the damaged van continued on a reckless high speeds.
Prince Albert Police received help from the RCMP and the suspect was arrested in the Hague area.
Charges are pending.