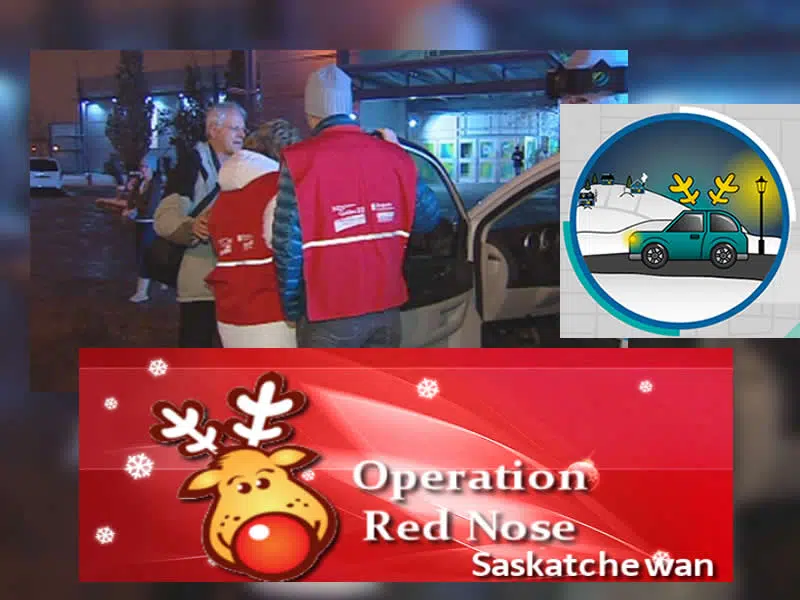 With the holidays around the corner, Operation Red Nose is getting ready for another campaign of helping provide Saskatchewan residents with a safe ride to get home this holiday season. This year, the campaign will run in Saskatoon, Regina, Prince Albert, The Battlefords and Yorkton. Tyler McMurchy of SGI says last year the campaign was a success, there were more than 200 volunteers in Saskatoon and more than 770 volunteers in total throughout the province. McMurchy adds there were more 13 hundred rides during last year's program.
For the 2018 holiday season, the campaign will run on select dates from the end of November to New Year's.
The cost of a ride is free although donations are gladly accepted and funds raised will go towards youth and amateur sports organizations.
Operation Red Nose will be operating in a total of 102 communities across the country this holiday season.