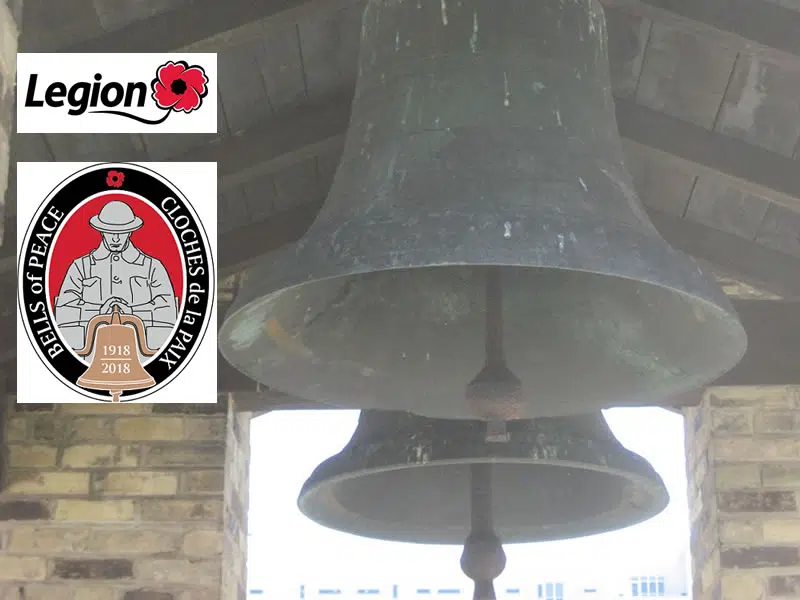 As the sun sets on November 11th, many communities across Canada are marking the 100th anniversary of the end of the First World War by ringing the bells 100 times.
It's the Royal Canadian Legion's Bells of Peace initiative.
Bells were used as a celebratory announcement the war had ended for both the First and Second World Wars.
On Friday, Lester B. Pearson School in Saskatoon observed the 100 Bells of Peace with a hand bell group during a special assembly.
The Bells at the Prince Albert Arts Centre will toll on Sunday at 5.