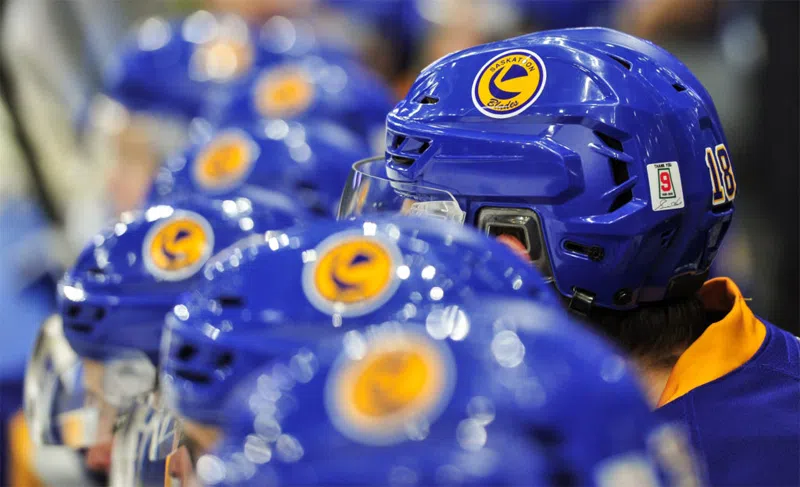 They've been off since a 6-5 loss in Regina Saturday and forced to practice away from SaskTel Centre because of the Four Nations Cup.
Now, an early-season schedule top-heavy with games against Central Division teams continues that way Friday night for the Saskatoon Blades. The Bridge City Bunch make their first of two visits to the Canalta Centre in Medicine Hat…the Blue and Gold out-lasting the Tigers 3-2 in a 10-round shootout back on September 29 at SaskTel Centre. Medicine Hat is 9-7-2 overall, 6-3–1 in their last 10 games. Saskatoon is 10-7-2 overall…but only 3-5-2 in their last 10 outings.
It's a third straight weekend on the road for the Bridge City Bunch, winding up Saturday in Kootenay. The Blue and Gold will look to snap back into their early-season winning ways Friday in Medicine Hat when the puck drops at 8:30. The broadcast on 98-COOL starts with the Sardinia Restaurant pre-game show at 7:30.