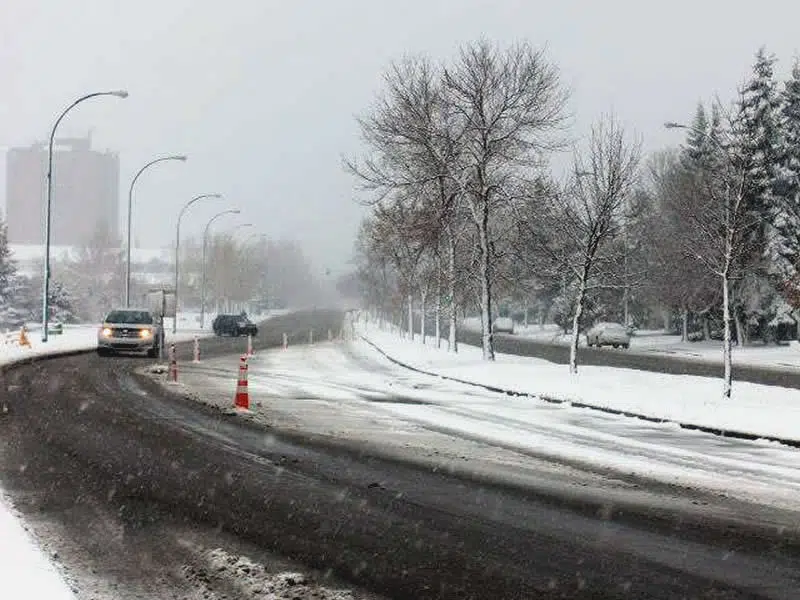 It may only be the beginning of November, but City crews are in full winter mode, with almost 3 centimetres of snow on Sunday and Monday and colder than average temperatures.
When the winter weather began, road maintenance operations switched from street sweeping and pothole patching to plowing and sanding.
Director of Roadways and Operations, Brandon Harris, says they are always looking for ways to improve the management of snow and ice.
This year, they are following Switzerland's lead and testing wood chips to improve traction on ice.
There is also an improved technique for keeping bridge decks and overpasses clear of any snow buildup.
Harris adds that, drivers also play a role in their own road safety by adjust driving habits to winter mode.
Clear the snow from all around your vehicle and on top, leave extra space between you and the care in front of you, and slow down.