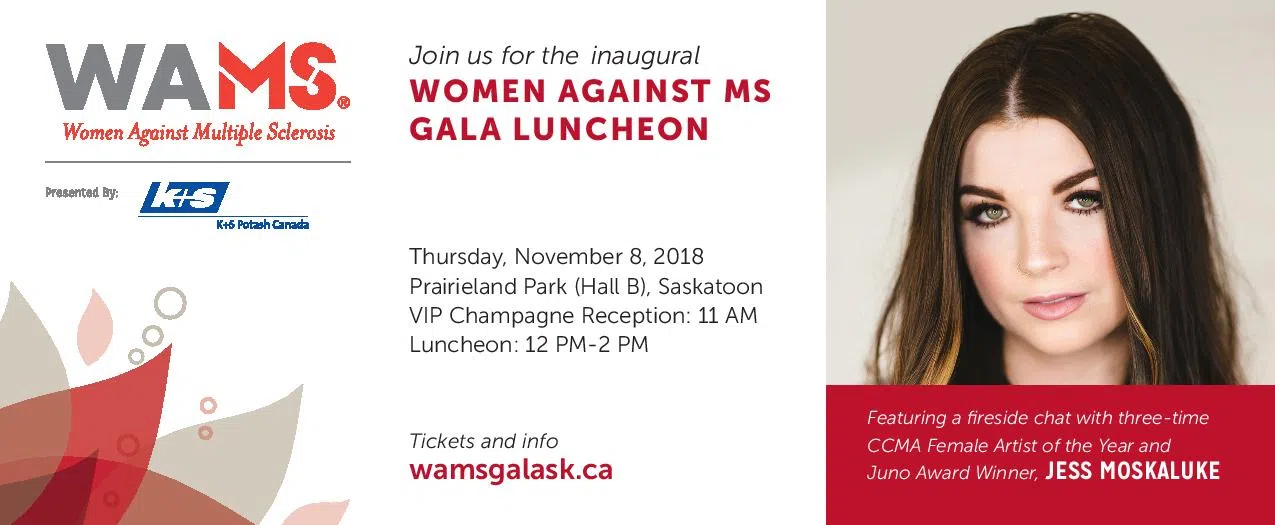 The first ever Women Against Multiple Sclerosis event in Saskatchewan will be taking place today (thurs) at Praireland Park.
Jess Moskaluke, a country music singer from Saskatchewan will be a part of the event.  She'll be performing and speaking on how MS has impacted her life. Jana Danielson will be honoured at the event for her work in the community and for her MS research.
Event Manager, Maggie Stevenson says the money raised from the event will go towards keeping the best researchers by going to the MS Society's Research and Training Network. In 2020, Saskatoon will be the host to the End MS Summer School meaning that research trainees will brought to the city to see research facilities and what is happening in MS research to solidify their careers in MS research. Canada has one of the highest rates of MS in the world with women being three times more likely to be diagnosed then men. Today's (thurs) WAMS event starts at 11 a.m. at Prairieland Park.