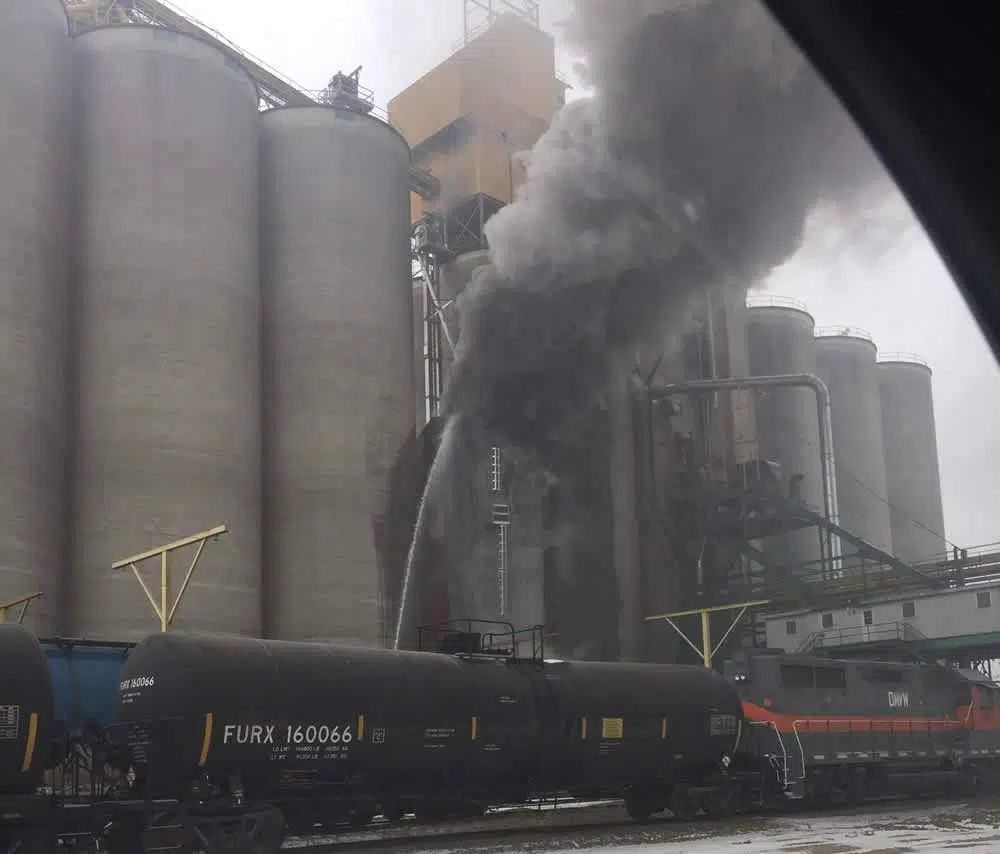 It has been nearly one month since an October 11th fire badly damaged a large capacity grain dryer at Unity, about 195 kilometres west of Saskatoon.
The cause of the fire has not been determined, but repairs will be made in May or June next year.
"Most of the damage is to parts that are essentially made of tin," says Jason Skinner, manager of North West Terminal (NWT). "It's a matter of working with the manufacturer to get some new parts, get them assembled and then move forward with fixing it."
Skinner says temporary grain drying capacity was put in place this week. It can dry about 600 bushels an hour, or about 20 percent of the damaged dryer.
"We'll run on the temporary dryer and shoot to maybe have the damaged dryer repaired in that May-June area. May works well for us because usually deliveries are a bit slower, so there is room to bring a crane in and do the repairs," says Skinner.
The fire occurred as farmers were dealing with a cold, wet harvest. Fortunately, the weather improved shortly after the fire and the long stretch of drier conditions eased the immediate urgency for grain drying capacity.
"We will be alright for the most part with that temporary dryer, but we do have room if we decide we need to add a second one, we'll go ahead with that just to make sure we get through the next couple of months."
NWT is an independent farmer-shareholder company based in Unity. It owns and operates an inland grain terminal and a bioproducts manufacturing facility.