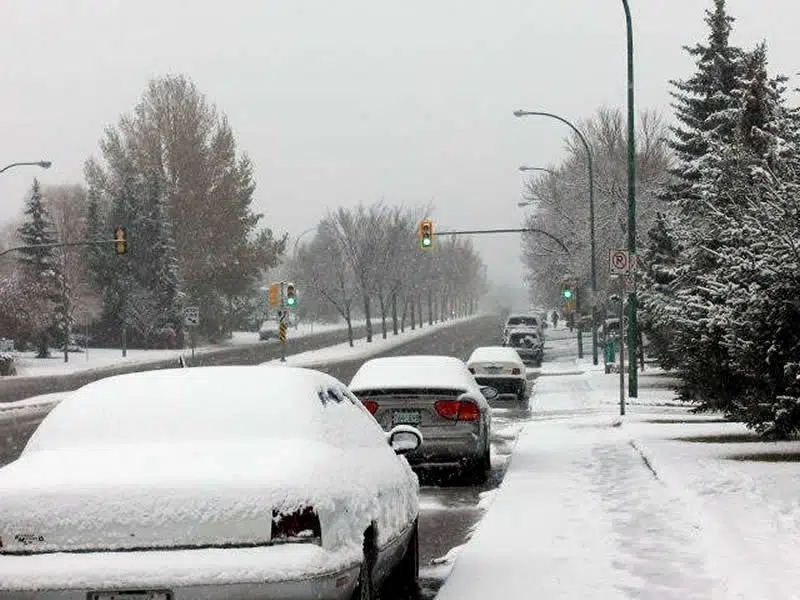 From 6:30 this morning (Mon) to early afternoon, Saskatoon Police officers had already attended to 15 minor collisions.
Only one collision resulted in an injury and that was when a 12 year old girl was hit in the crosswalk.
The driver was issued a ticket for Failing to Yield.
With the road conditions, the advice from police is to leave more room between your vehicle and the one in front of you, give yourself extra time to get to where you need to go, make sure your vehicle is clear of snow to increase your visibility and adjust your speed to the condition of the roads.
The City is also reminding drivers to slow down and adds that crews are out sanding and salting.