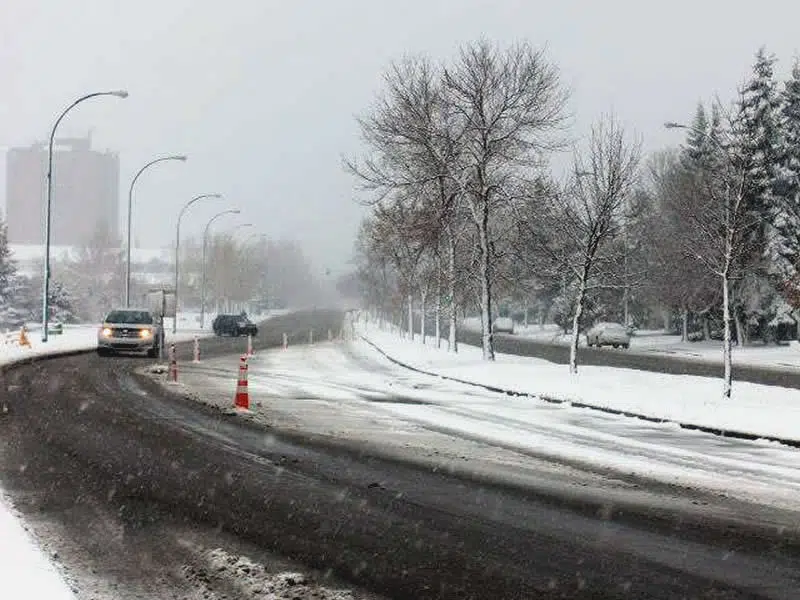 The driving conditions didn't improve much over the course of the day.
The City of Saskatoon is reminding drivers that the wind, freezing temperatures and the snow are creating icy spots.
Road crews were applying a sand and salt combination on the high traffic roads in preparation for the afternoon commute.
This evening (Mon) plows, graders and sanders are on the high traffic roads to improve conditions for the morning commute.
The City says even with salt and sand, extra moisture from the snow can make it slippery during peak driving times and especially on the bridges, so slow down and use extra caution.
Watch for blue and amber flashing lights on snow maintenance equipment and if you encounter equipment on the road, stay at least 15 metres behind and be ready to stop.