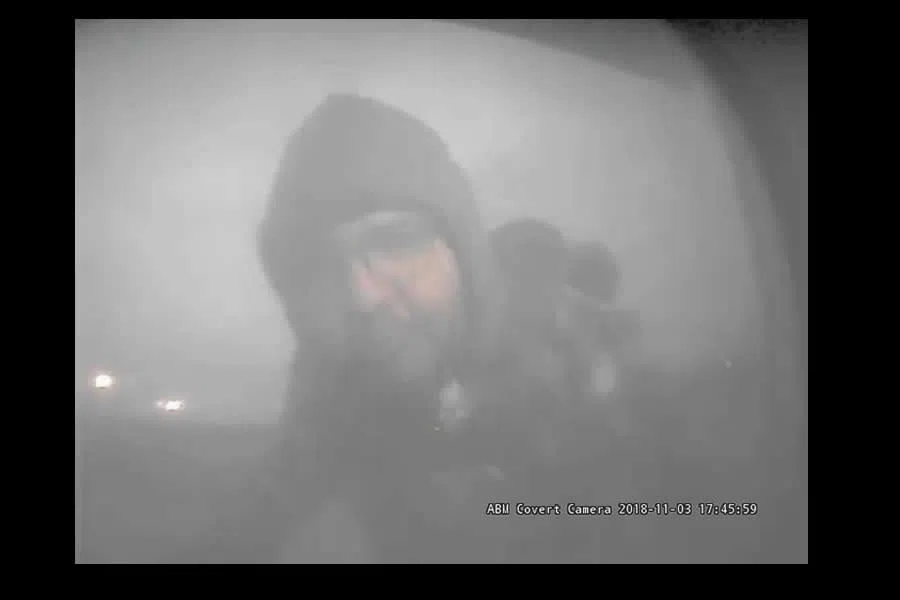 The Prince Albert Police Service has released some pictures from security footage of an alleged suspect that is gluing the cash slots on ATMs in that city.
The latest incident was last Friday around 9:15 in the morning at the CIBC on Central Avenue.
Police were told the cash dispensary slot had been glued shut.
Conexus Credit Union reported a similar incident recently and that's where the video surveillance images come from.
Anyone with information is asked to call the Prince Albert Police or Crime Stoppers.