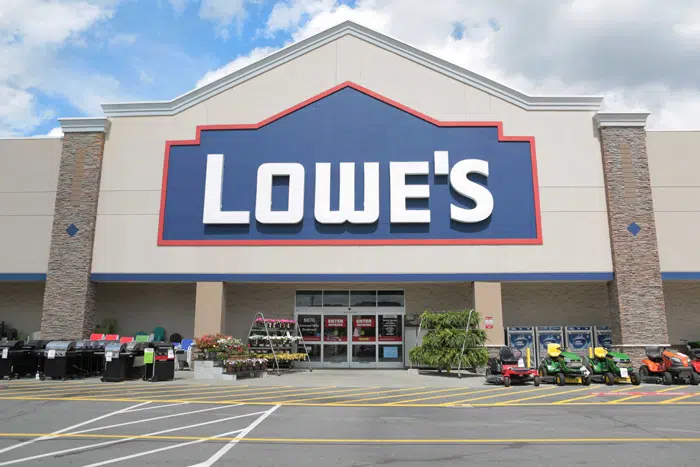 Neither Rona nor Lowe's stores in Saskatchewan are slated to be shuttered.
Lowe's, which bought Canada's Rona in 2016, is planning to close 31 Canadian stores and 20 stores in the U.S. by the end of fiscal 2018.
Lowe's, which operates over 2,000 stores in North America, said the latest store closures would be complete by February.
Lowe's president and CEO Marvin R. Ellison said in a statement today, "The store closures are a necessary step in our strategic reassessment as we focus on building a stronger business."
Here is the list of Canadian closures:
Alberta
RONA Calgary (Douglasdale)
11520 – 24th Street SE, Calgary
Reno-Depot Calgary West
12330 Symons Valley Road NW, Calgary
British Columbia
RONA Columbia Square
105-1015 Columbia Street, New Westminister
Newfoundland
RONA Conception Bay South (Killigrews)
825 Conception Bay Hwy, Conception Bay
RONA Goulds
53-59 Main Highway, Goulds
RONA St. John's (Topsail)
1297 Topsail Road, St. John's
RONA St. John's (O'Leary)
60 O'Leary Avenue, St. John's
RONA St. John's (Torbay)
710 Torbay Road, St. John's
RONA Bay Roberts
239 Conception Bay, Bay Roberts
Ontario
RONA Mississauga (Westdale Mall)
1133 Dundas Street West, Mississauga
RONA Mississauga (Lakeshore)
1692 Lakeshore Rd, Mississauga
RONA Sault Ste. Marie
132 Black Road, Sault Ste. Marie
RONA Sudbury
943 Barry Downe Road, Sudbury
RONA Peterborough
1575 Chemong Road, Peterborough
RONA Kingston (Bath Road)
1452 Bath Road, Kingston
RONA Lakefield
178 Water Street, Lakefield
Lowe's North York – Centerpoint
6600 Yonge Street, North York
Lowe's Sault Ste. Marie
248 Northern Avenue, Sault Ste. Marie
Québec
RONA Ste-Clotilde
335, Route 209, Sainte-Clotilde-de-Chateauguay
RONA Iberville
870, boulevard d'Iberville, Saint-Jean-sur-Richelieu
RONA L'Assomption
723, boulevard L'Ange-Gardien, L'Assomption
RONA Granby Moeller
788, rue Moeller, Grandby
RONA Ste-Rose
134, boulevard Sainte-Rose, Laval
RONA Rivière-des-Prairies
9200, boulevard Maurice-Duplessis, Montréal
RONA Rouyn-Noranda
1200, rue Mantha, Rouyn-Noranda
RONA Ange-Gardien 194, rue Principale, Ange-Gardien
RONA Saint-Elzéar
100, rue du Parc Industriel, Saint Elzéar